VIRTUAL TOUR - D.I.Y. PARTY SUPPLIES
Welcome to D.I.Y. Party Supplies. Please join us on a virtual tour of our main store.
BALLOONS - As you enter the store you will see our extensive range of balloons on your left. We stock a wide variety of foil balloons, latex plain and printed balloons, modelling balloons, balloon sticks, balloon topiary kits, balloon accessories, balloon weights and helium. You can either order your balloon bouquets to be picked up or we can deliver them to you. Or if you would rather 'do it yourself' ask one of our experienced staff to show you how to make your balloon decorations stand out at your next event.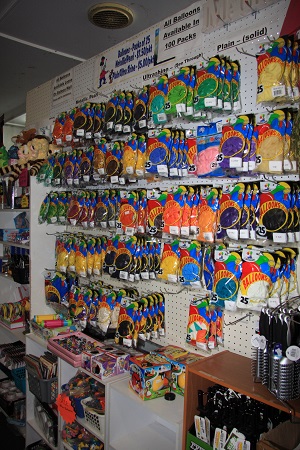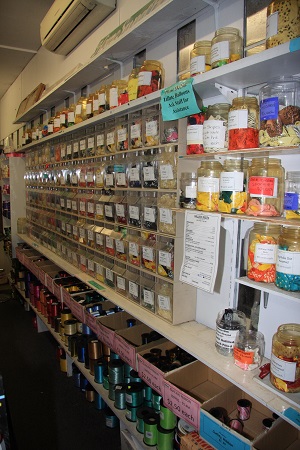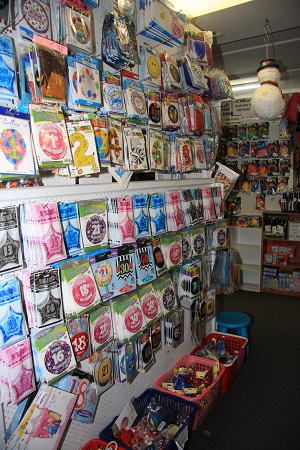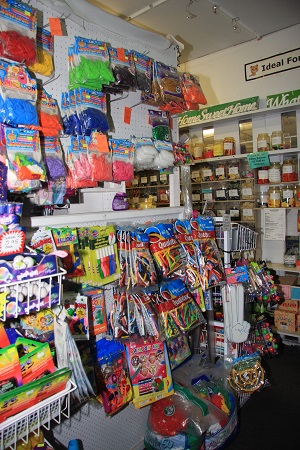 DECORATIONS - You will then pass our extensive range of decorations. Here you will find everything you need to make your party pop, including table confetti, streamers, sprays, bunting, swirls, flags, crepe paper pom poms, crepe paper, pinatas and so much more!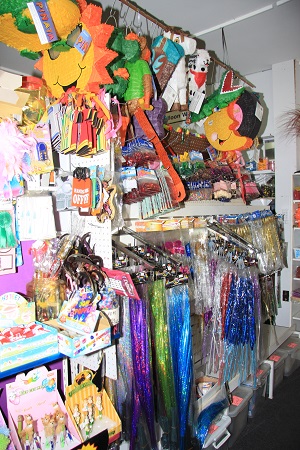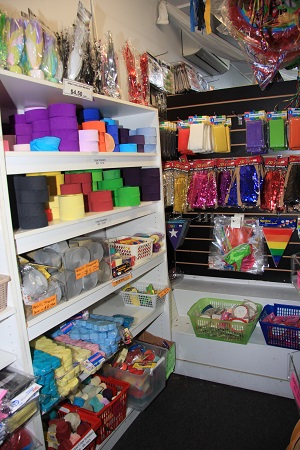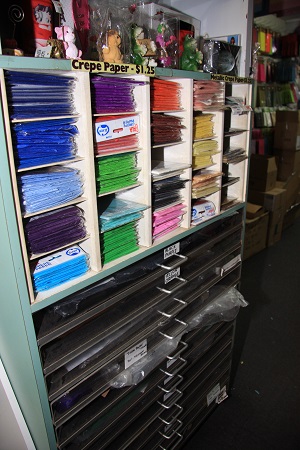 GENERAL PARTY SUPPLIES - We have a wide variety of sparklers, bubbles, throw out streamers, blow out streamers, confetti, party horns, party hats and anything you could possibly desire for your next event!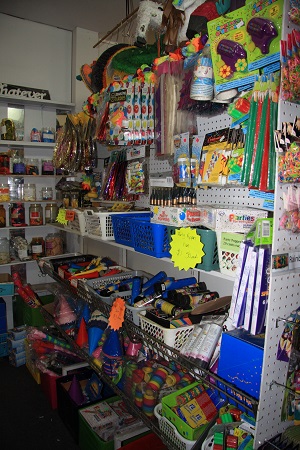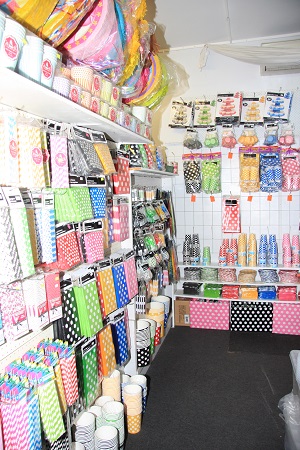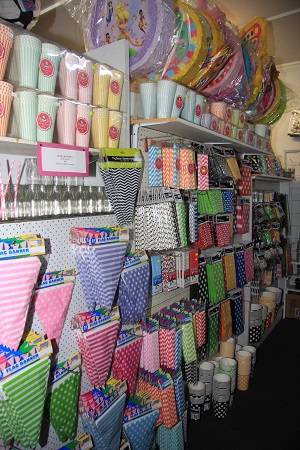 LASERS, LIGHTS, STROBES, DISCO BALLS, SMOKE MACHINES, SNOW MACHINES & BUBBLE MACHINES - Moving lights mean moving people! To get people dancing at your next event try one (or many) of our atmospheric lighting effects.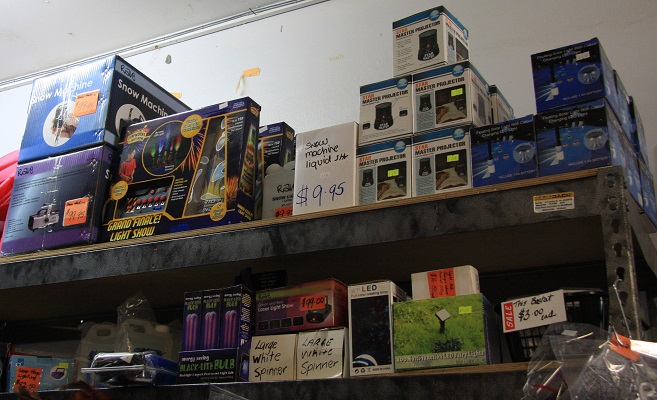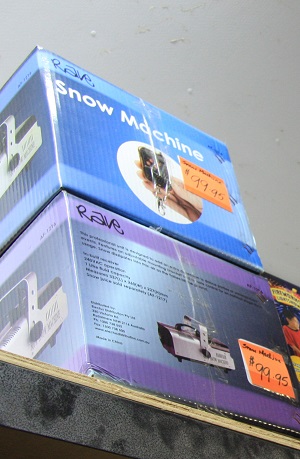 NOVELTY & GIFT LINES - We have a number of novelty items and an extensive range of gifts for any occasion. If you are after a gift for a specific event or age please browse our specialised sections.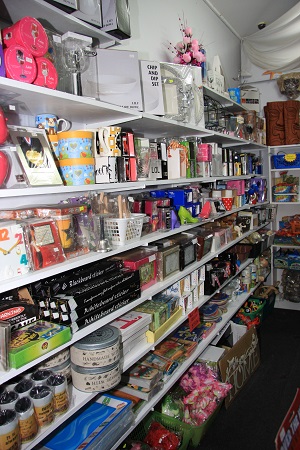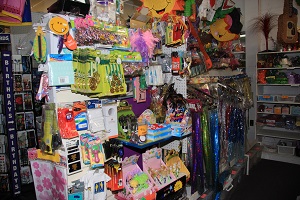 GIFT BAGS & BOXES - Once you have selected the perfect gift, what better way to present it than one of our beautiful gift bags, boxes or wrappping paper.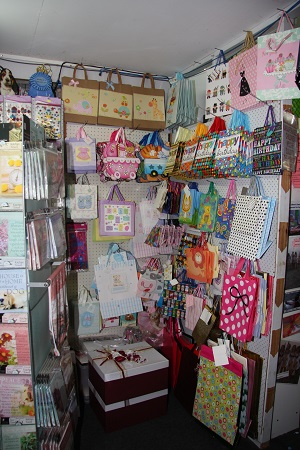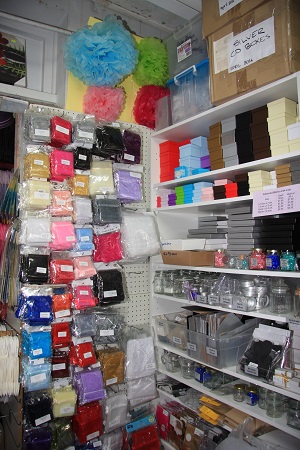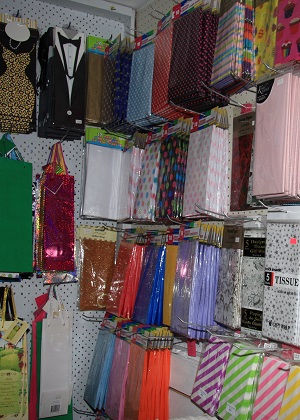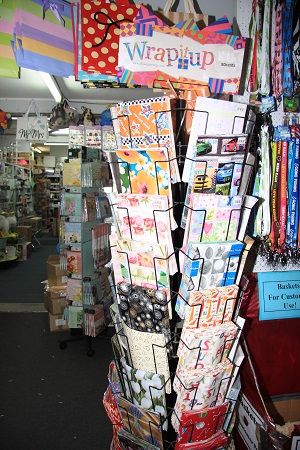 CATERING - If you make your way to the back right side of the shop you will find the catering section. Here you will find serviettes, plastic and paper tablecloths, plates, cutlery, drink cups, serving dishes, bain marie trays, cocktail supplies and cooking utensils.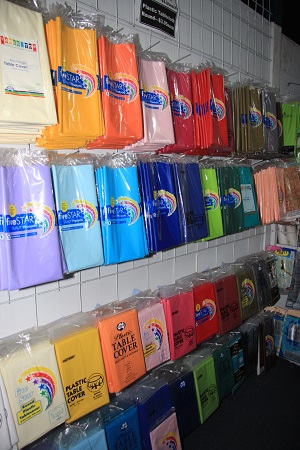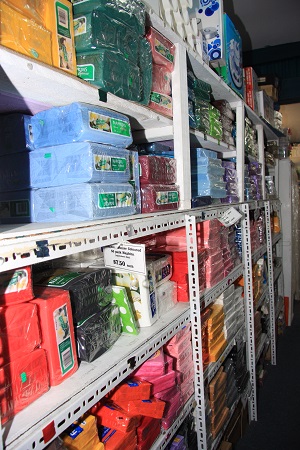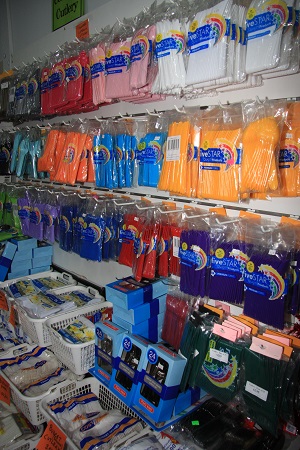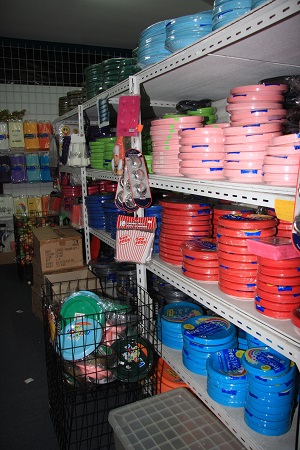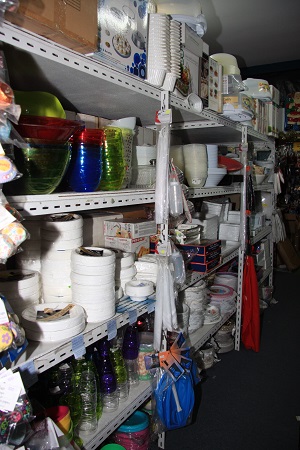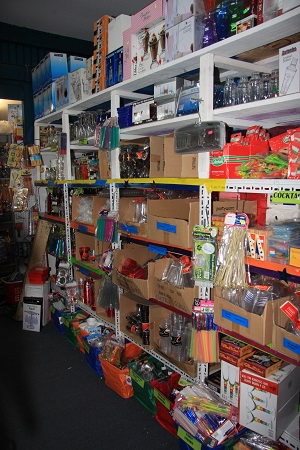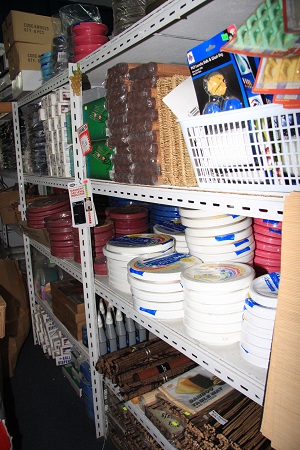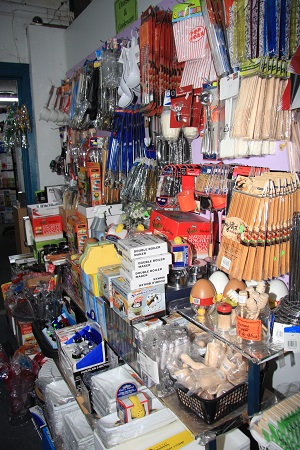 CAKE DECORATING - We have an extensive range of supplies to make and decorate your perfect cake, including: cake tins (for sale & hire), cake boards, cake & cupcake stands (for sale & hire), coloured icing, fondant, food colouring, sugar craft, cake toppers, candles, patty cake wrappers, cookie cutters, styling tools and so much more!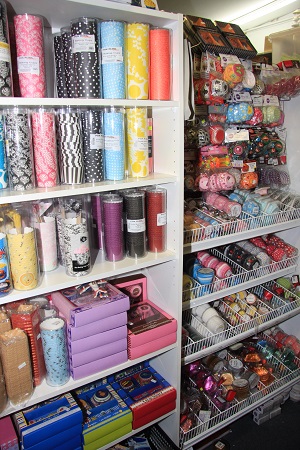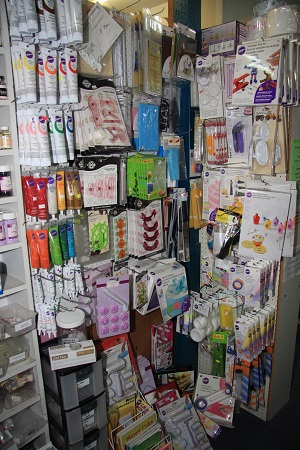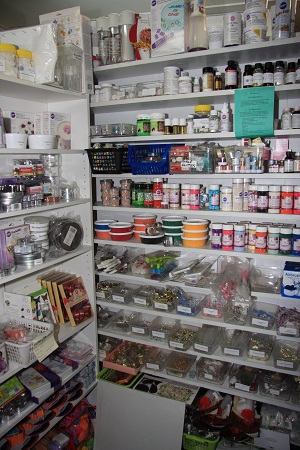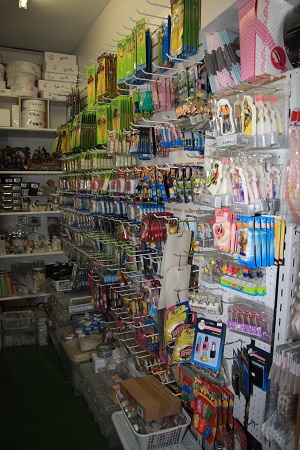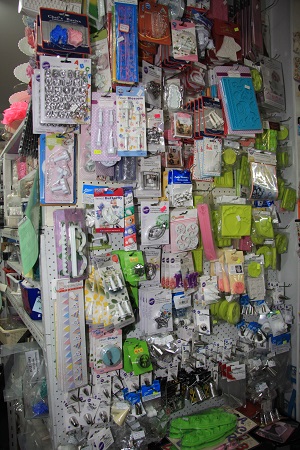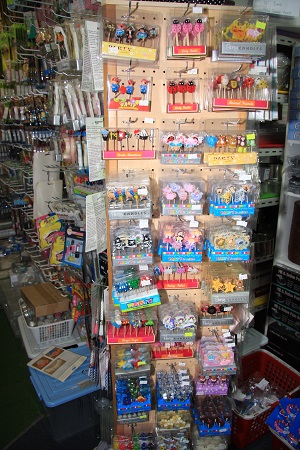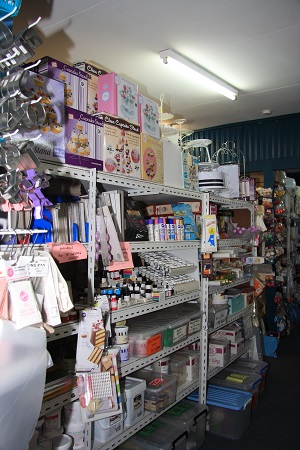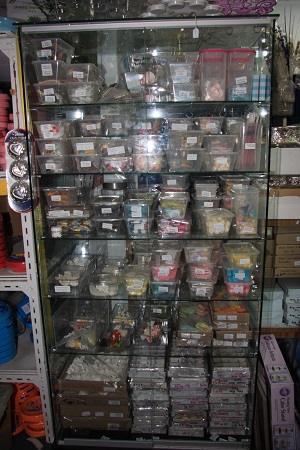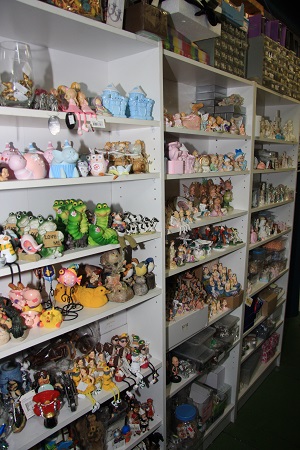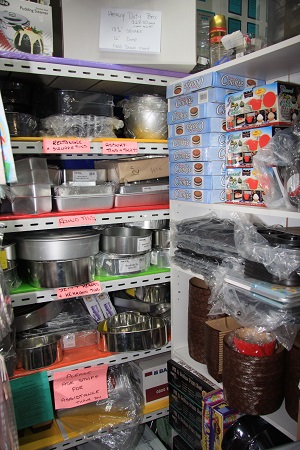 THEME DECORATIONS - No matter what theme your party, we have plenty of decorations on offer and specialist sections for Nautical, Hawaiian, Western, Pirate, Casino, Hollywood, Halloween, 1950's Rock'n' Roll, 1960's & 1970's Flower Power, Safari, Multicultural, Soccer, Football, Breast Cancer Awareness, Retirement & Divorce. If there is another theme you are chasing please just ask and we will help you out Don't forget to ask us about our extensive range of balloons that match each theme. If you are after decorations for your child's party, please check out our extensive Kid's Section.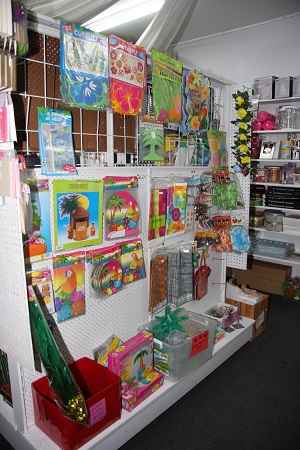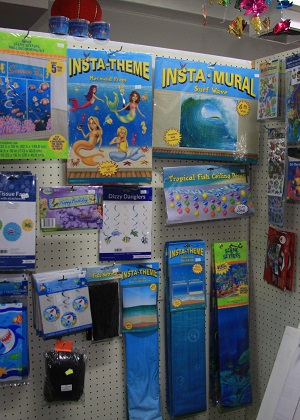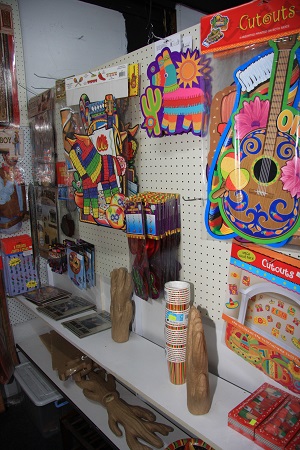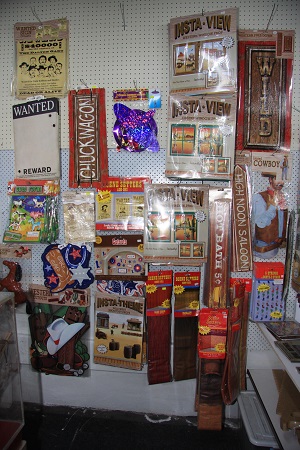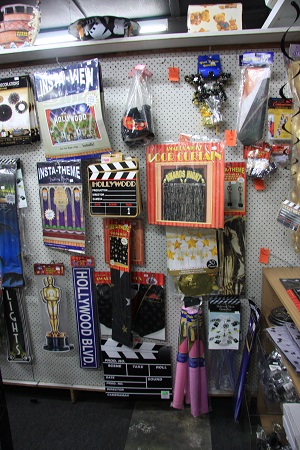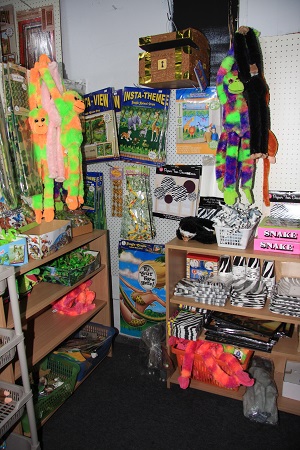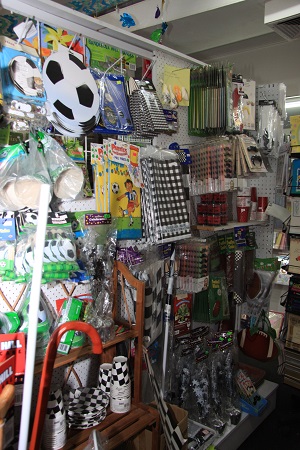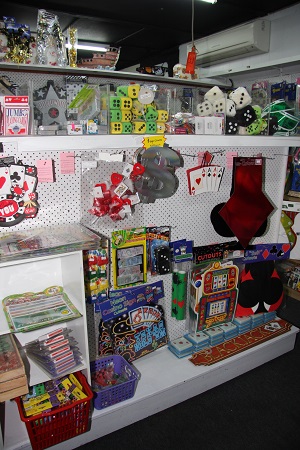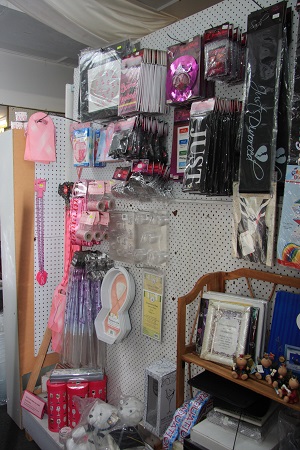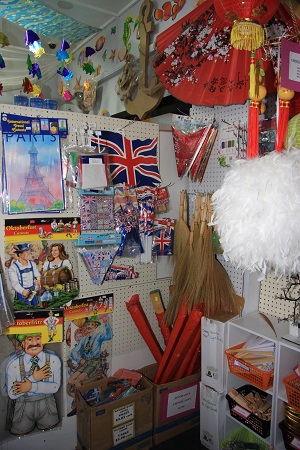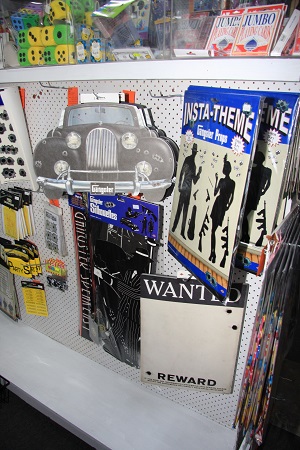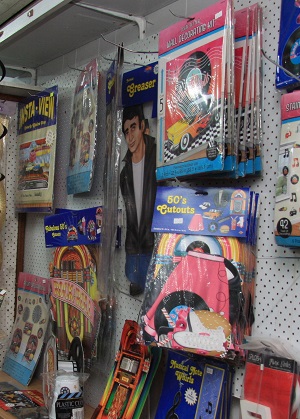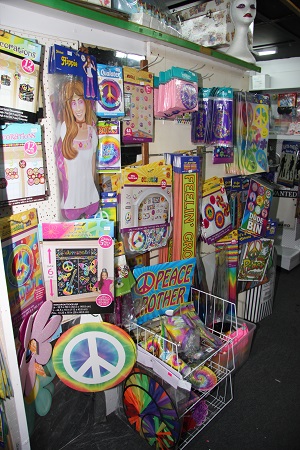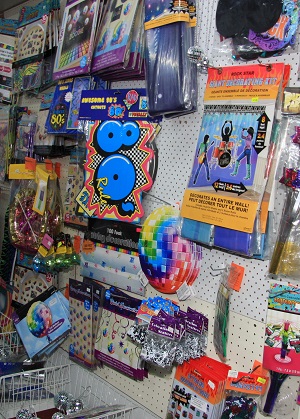 SEASONAL DECORATIONS - We also have a wide range of decorations for those annual events, including: Australia Day, Chinese New Year, Valentines Day, St Patricks Day, Easter, Mother's Day, State of Origin, Christmas in July, Father's Day, Octoberfest, Halloween, Melbourne Cup, Christmas & New Years.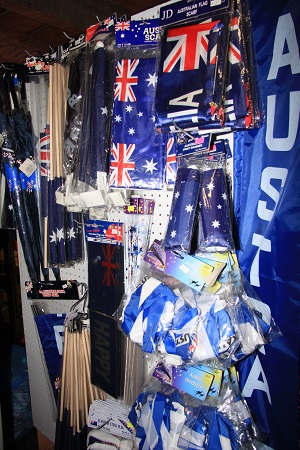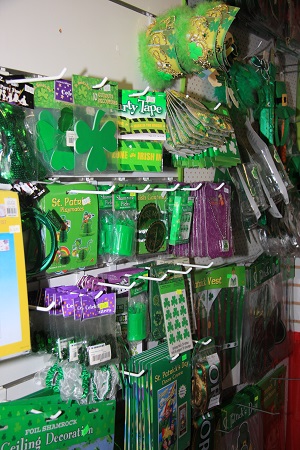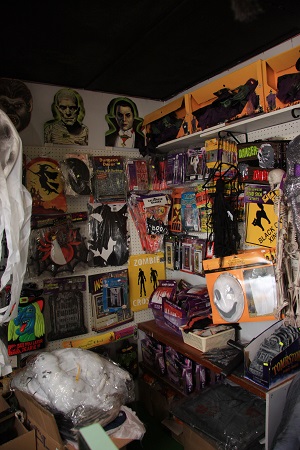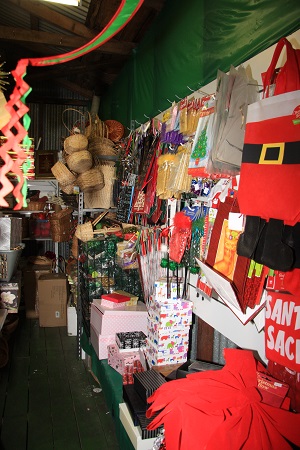 KIDS PARTY - Help your little one celebrate their birthday in style. We stock the following main themes, with new lines constantly coming in: Peppa Pig, Frozen, Disney Princess, Paw Patrol, Trolls, My Little Pony, Emoji, Star Wars, Moana, Blaze, Dragons, Shopkins, Justice League, Avengers, Princess Sofia, Ballerina, Alice in Wonderland, Octonauts, Monsters University, Angry Birds, TMNT, Monster High, Spiderman, Lego, Batman, Planes, Firemen, Thomas the Tank Engine, Barbie, Dora the Explorer, Fairy, Jungle, Dinosaurs, Minnie Mouse, Mickey Mouse, Ponies, Candy Swirls, Toy Story, Hot Wheels, Bananas in Pyjamas, The Hulk, Winnie the Pooh, Construction, Under the Sea and Owls. We also have a wide range of toys, stickers, loot bags, pinatas & party games. If we don't have what you are chasing, just ask and we no doubt will be able to order it in for you.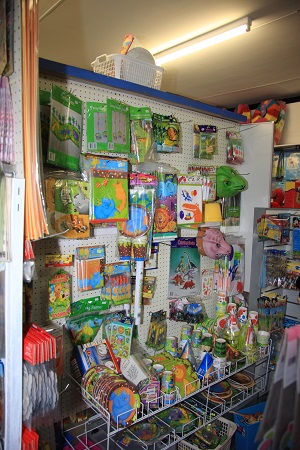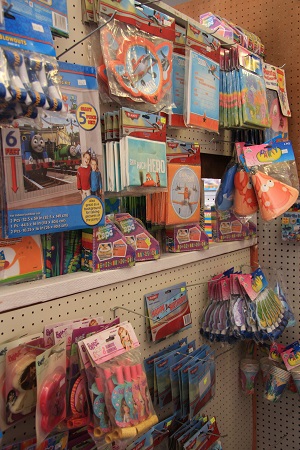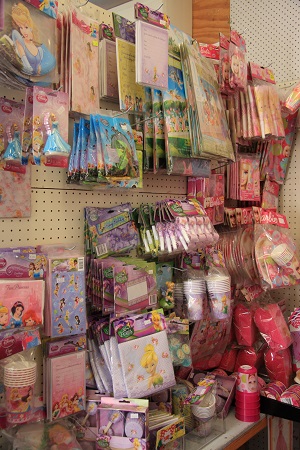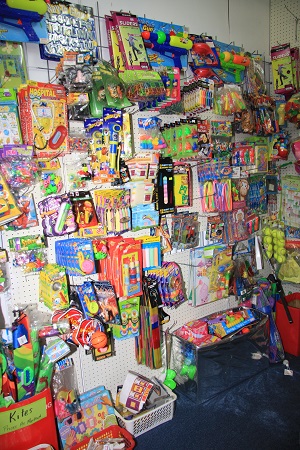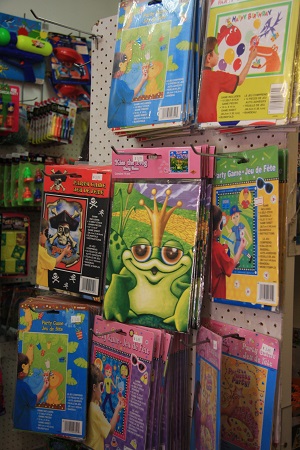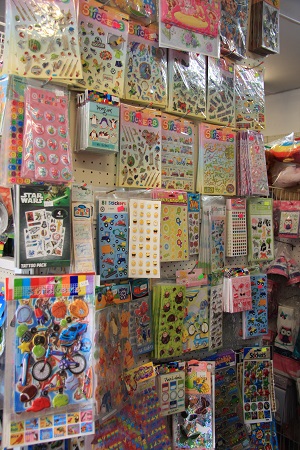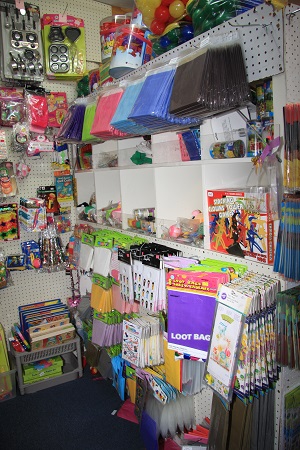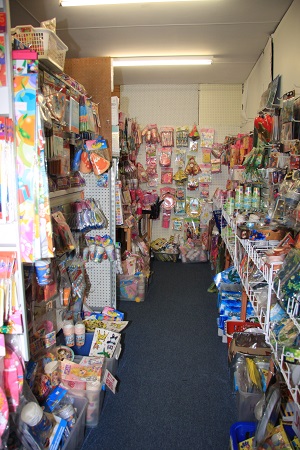 GENERAL BIRTHDAY - We have an extensive range of cards, invitations, catering supplies, gift lines, balloons and decorations for those significant milestones in your life.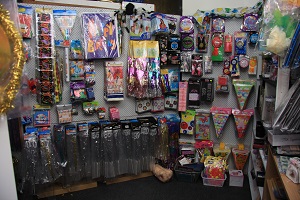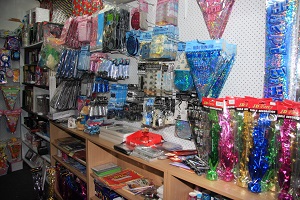 AGE BIRTHDAY SECTIONS - Each age birthday section contains a variety of decorations (banners, bunting, balloons, sprays, table confetti, etc), cake toppers, candles, badges, invitations, cards, catering, gift lines, guest books and so much more! If you wish to make your own invitations (or have them made for you) please visit our extensive stationery section on the righthand side of the store.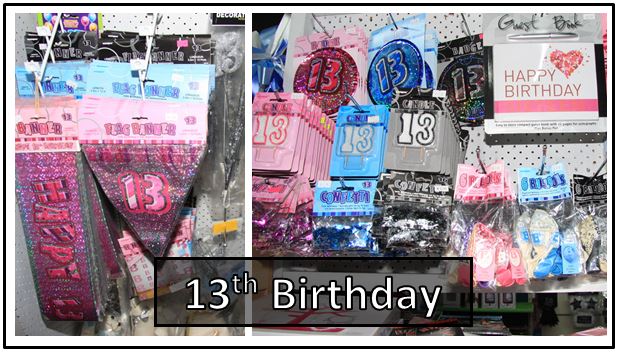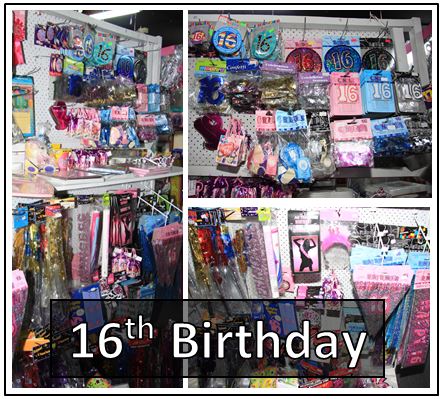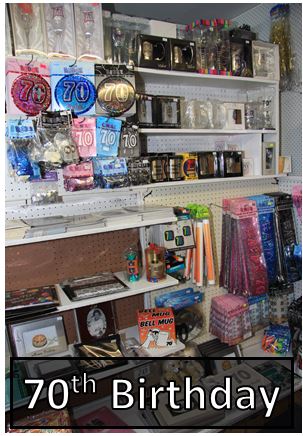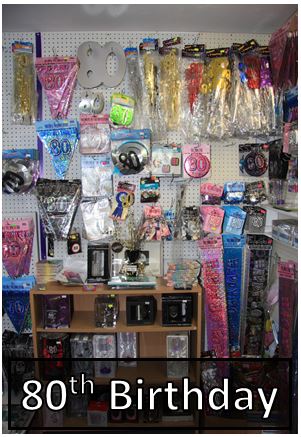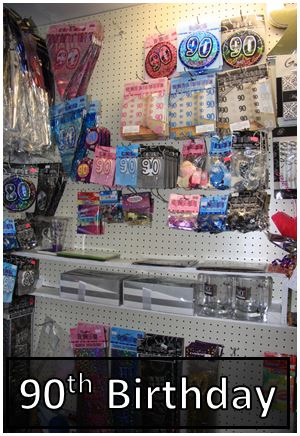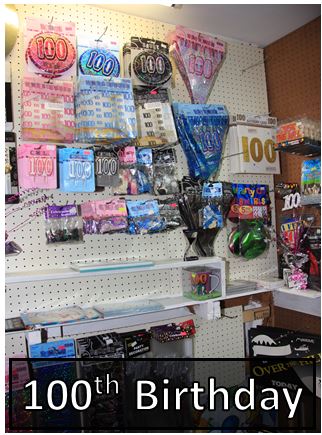 BABY SHOWER - At the back of the store you will find an extensive range of stock for your baby shower. There are invitations, decorations, guest books, cake decorations, catering supplies, games, prizes and gift lines (including photo frames, albums, baby toys & clothing).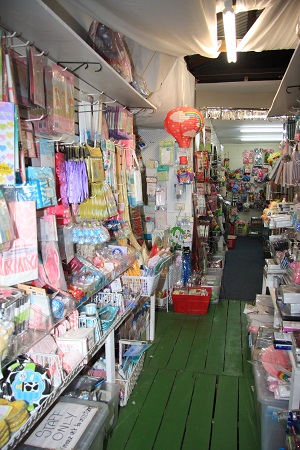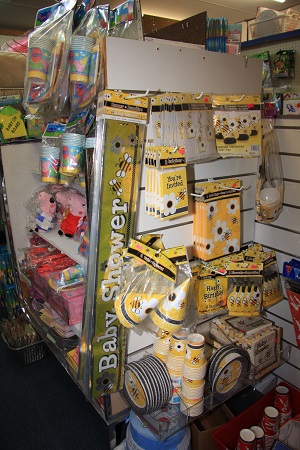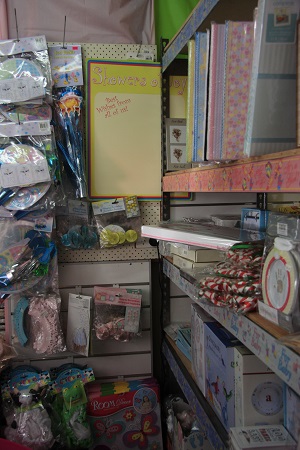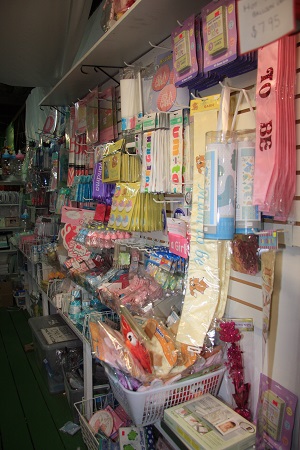 BAPTISM/ NAMING DAY/ BABY DEDICATION - If you are organising your baby's ceremony/celebration, come in and see us to make their special day outstanding. We stock invitations, decorations, cake decorations, personalised candles and a wide range of giftlines.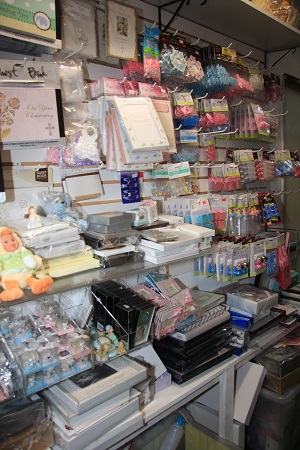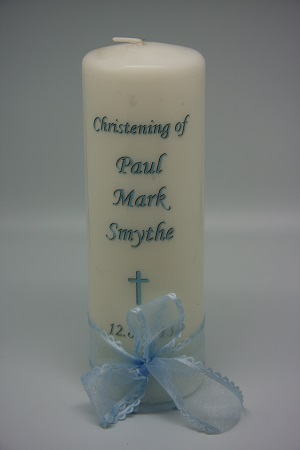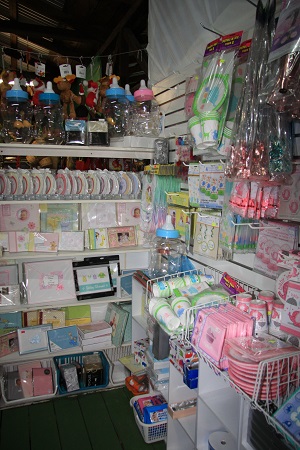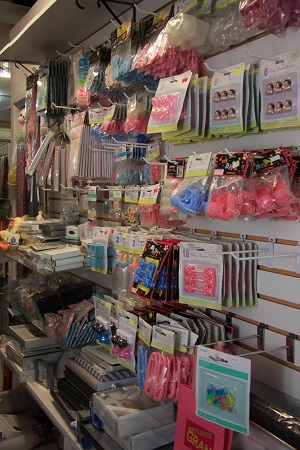 ENGAGEMENT - If you make your way through to the right of the store you will find our well stocked Engagement Section. Here you will see lots of invitations, decorations, gift lines, glassware, guest books, signature frames, photo albums and so much more!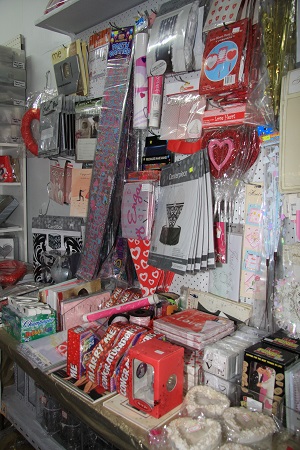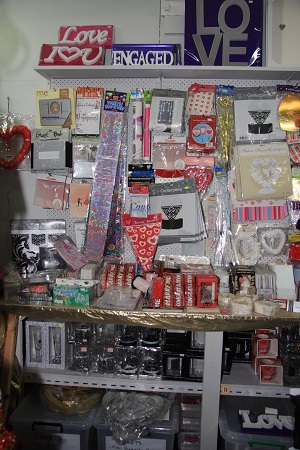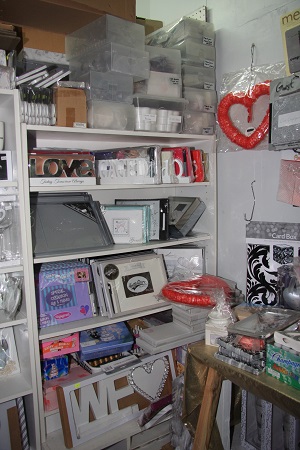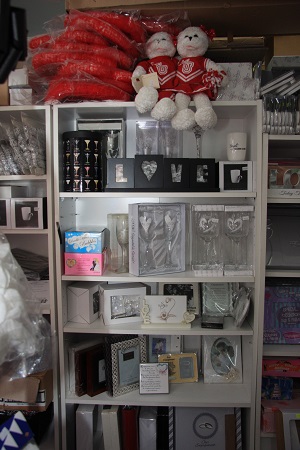 If you make your way upstairs (past the silk flowers) you will find our Bridal Shower/Hen's Night Section. We have everything to cater from a quiet kitchen tea to a wild night on the town. In this section you will find decorations, costumes, hats, accessories, games, glassware and novelty items to make it a memorable occasion!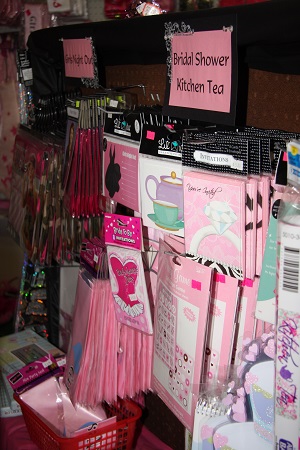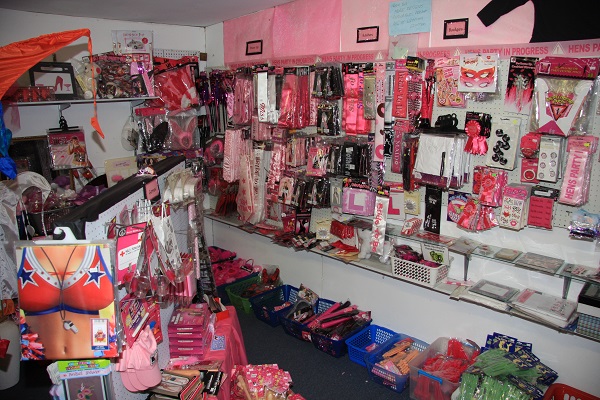 INVITATIONS & WEDDING STATIONERY - We offer a number of different options to assist you find the perfect stationery for your special day. We can design and custom make them for you or we can help you select papers and embellishments so you can make them yourself. Please come and visit our experienced staff to find out how to turn that vision in your mind in to reality! We can help provide you with your invitations, RSVPs, wishing well verses, save the dates, placecards, order of service booklets, seating plans, menus, table numbers. We have an amazing choice of papers, cards, transparencies, envelopes, diamantes, pearls, stickers, studs, buckles and ribbons. We also sell all the tools you would need to construct your wedding stationery.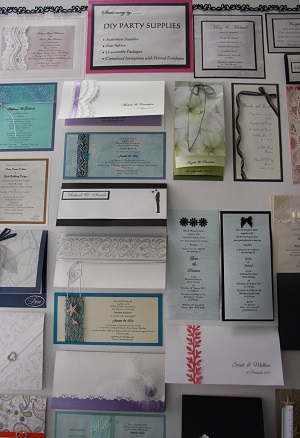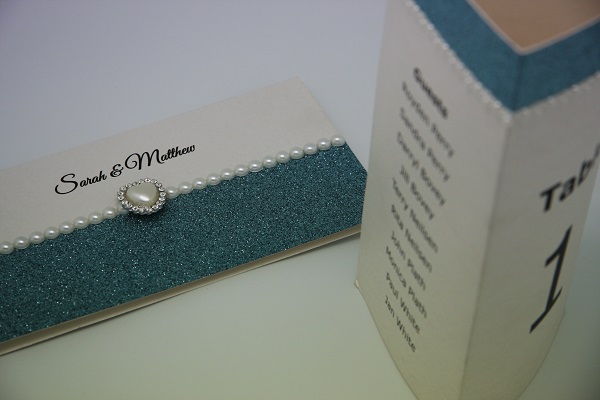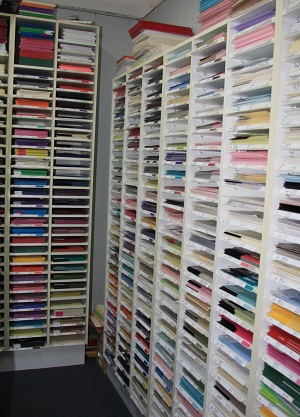 WEDDING GLASSWARE & SILVERWARE - We stock a wide range of glass, silver, ceramic & pewter champagne flutes, wine glasses, goblets, steins and glasses. We can even have them personalised for your bridal party. We also have a range of wedding cake servers and cutting knives.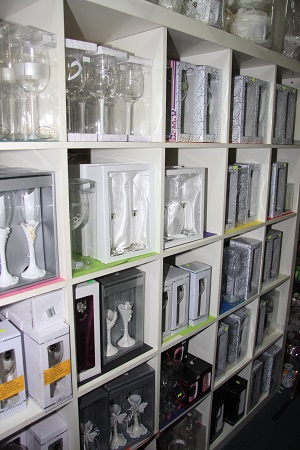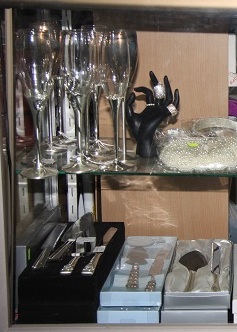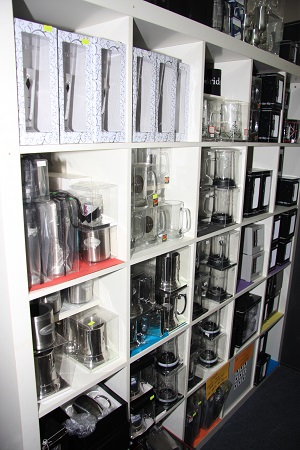 ​
GUEST BOOKS, PHOTO ALBUMS & PHOTO FRAMES - Next to the Wedding Counter we have an extensive range of Guest Books, Photo Frames & Photo Albums and Feather Quills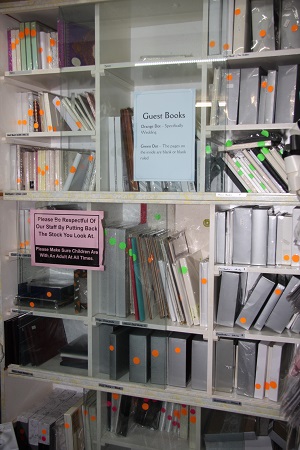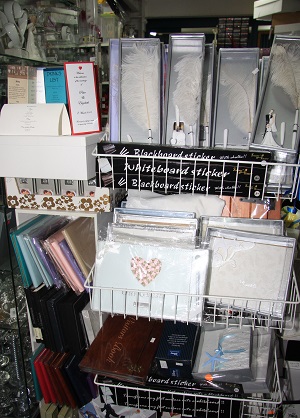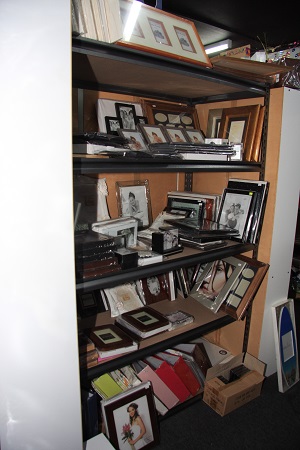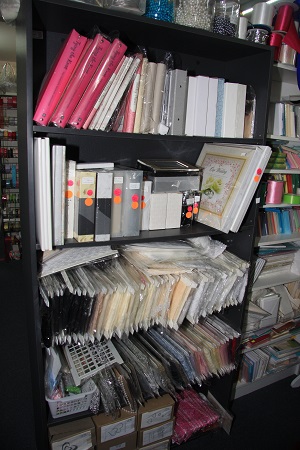 WEDDING BONBONIERRE, CHARMS & GIFTS - We stock an extensive range of items to make that wedding day special. We have a large number of bonbonierre gifts, including chocolate gems & almonds. We also stock a wide range of gifts for the bride and groom as well as the bridal party (including socks, clutches and charms).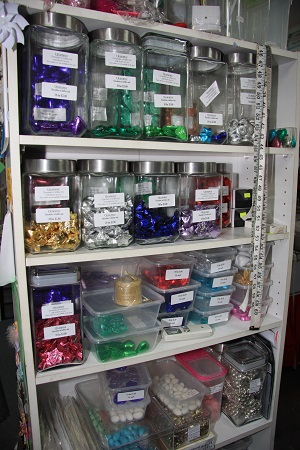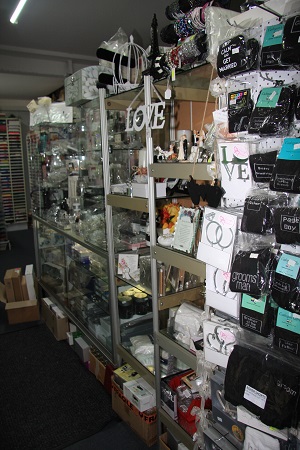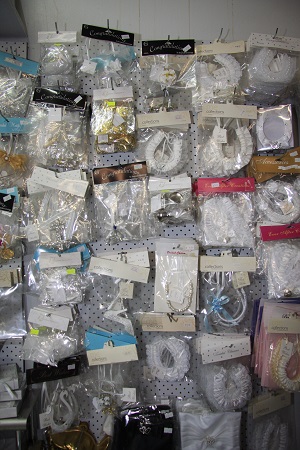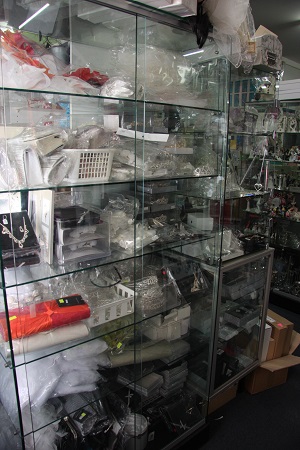 WEDDING DECORATIONS - We have a large number of decorations for your special day, whether it be a high class affair or a backyard event. We stock wedding cake toppers, rose petals, unity sand, candles, table runners, mirrors, chinese lanterns, floating LED lights, abaca, table sprinkles, themed decorations, stones, acrylic stones, water crystals, tulle, organza, decorative beads, balloons and more! We can also make your wedding car bows and ribbons in your choice of colour.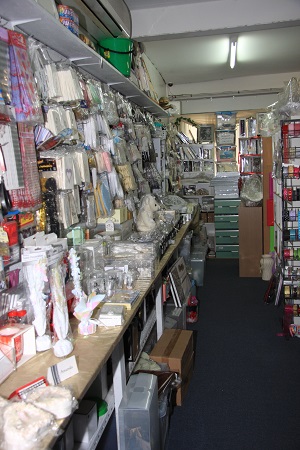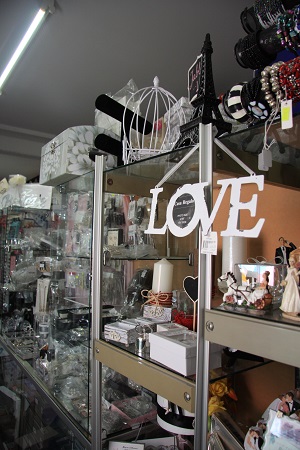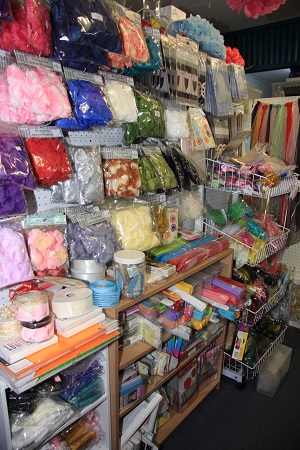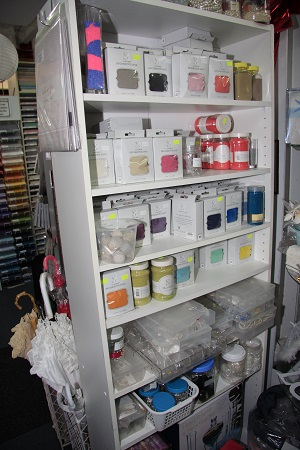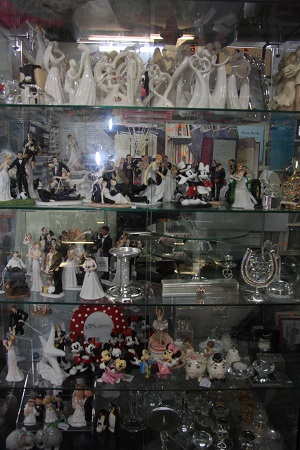 WEDDING HIRE - We hire decorations for your ceremony, such as arches, red carpets, columns, topiary trees & shepherd hooks. We also have a wide range of decorations for your reception, such as easels, wishing wells, treasure chests, bird cages, tablecloths, chair covers and sashes, candelabras, glass candle holders, arches and wishing trees.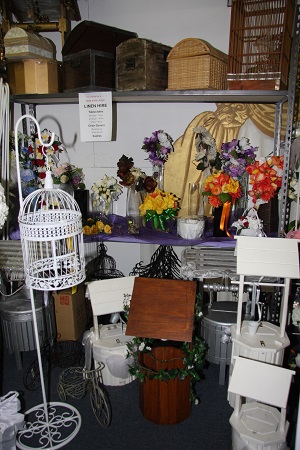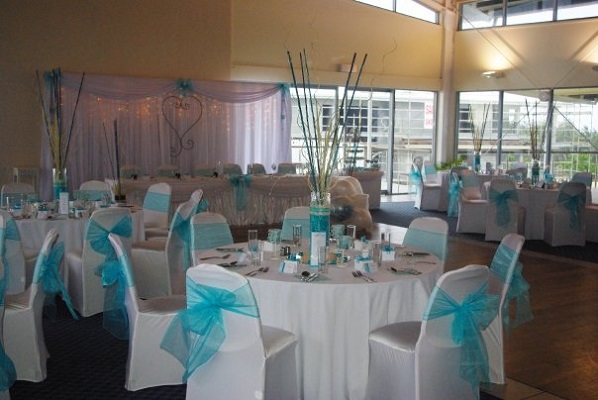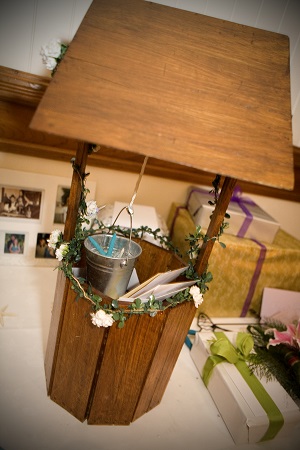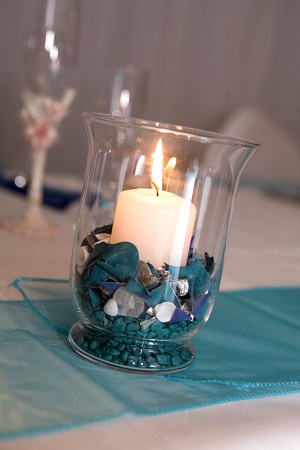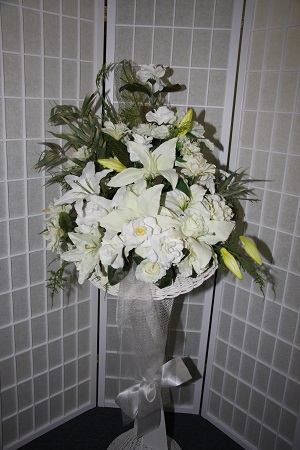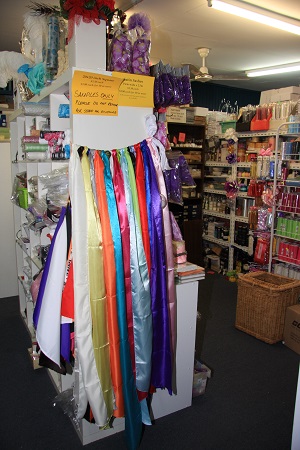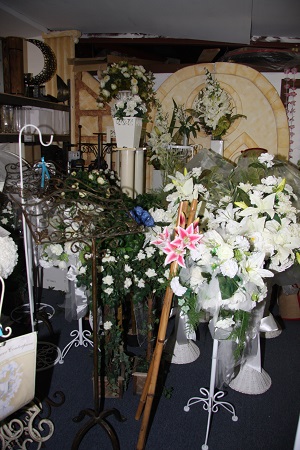 FASCINATORS, JEWELLERY & ACCESSORIES - We stock a wide range of jewellery and hair accessories that cater from everything from a little girls' collection to a bride on her wedding day. We also have a large range of fascinators, perfect for your next day at the races!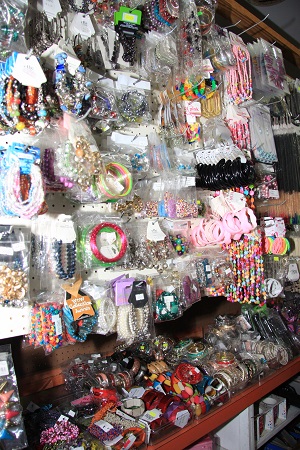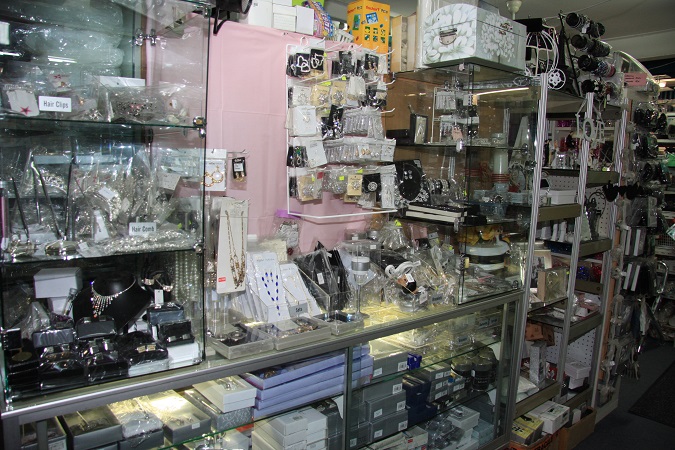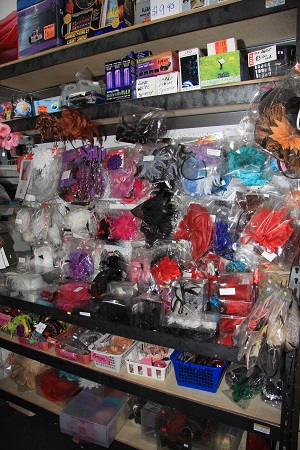 STATIONERY - On the right hand side of the store you will find our large range of papers, card, transparencies, envelopes and embellishments. As you prepare for your special occasion talk to one of our employees to find out the option that best suits you, whether it be making it completely yourself, having us print and cut your paper to size or we can completely design and assemble your invites for you.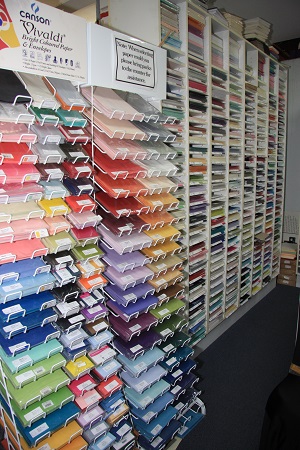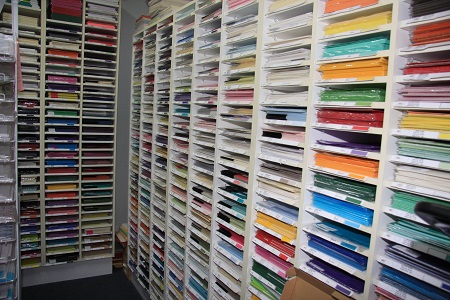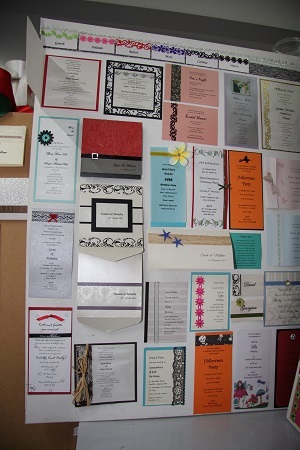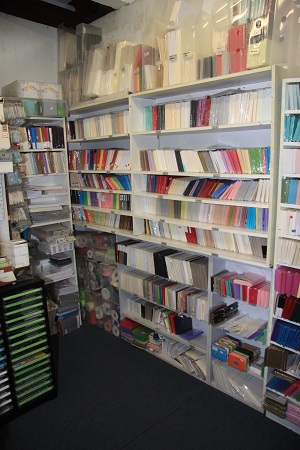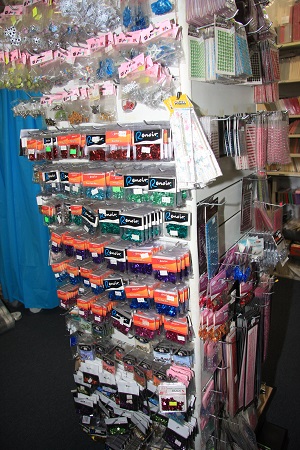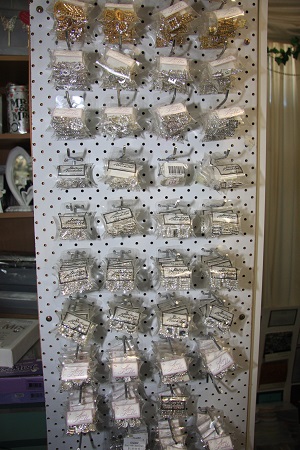 SCRAPBOOKING & CRAFT - As you enter the store if you head to the right you will find our craft and scrapbooking supplies. We have paint (liquid & aerosol), ribbon, stickers, rubber stamps, cutters & punches, stencils, tape, glue, glue guns, embellishments, hessian, abaca, coloured feathers, coloured sand, starfish, wooden letters and numbers, rose petals, craft kits and so much more!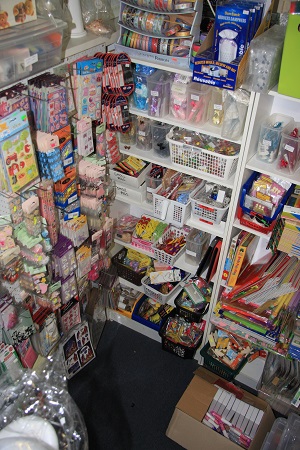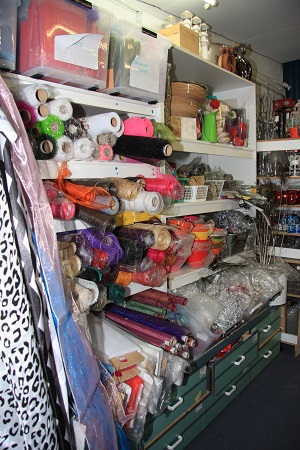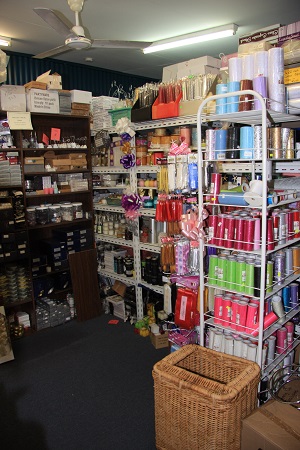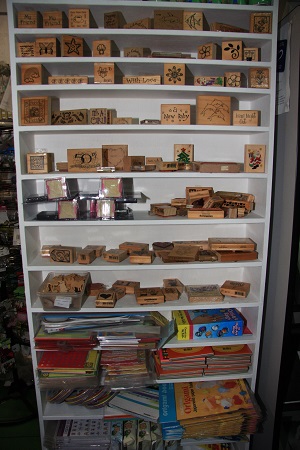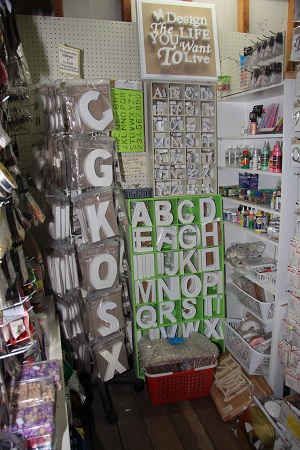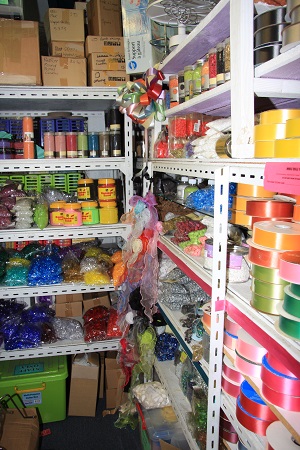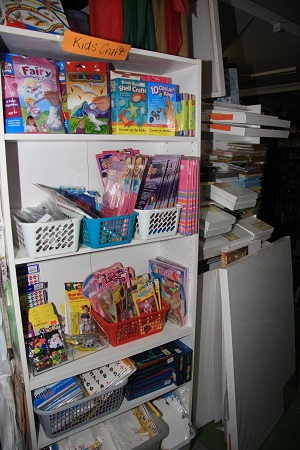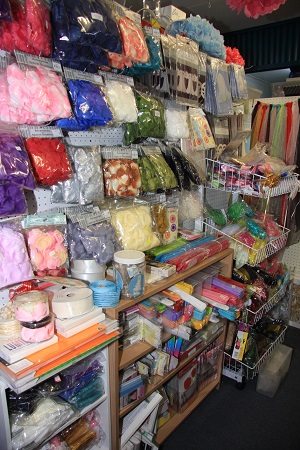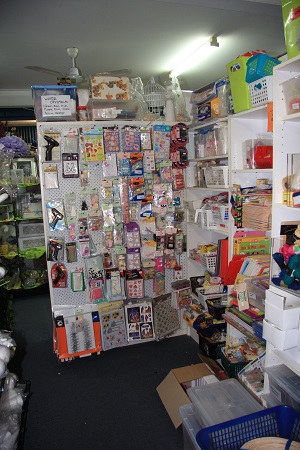 SILK FLOWERS - If you go up the stairs on the wedding side of the shop you will find our extensive range of silk flowers. We have a qualified florist on staff who can provide you advice for your perfect arrangement for that special occasion, or she can even make it for you!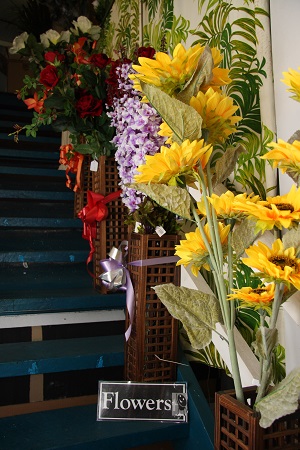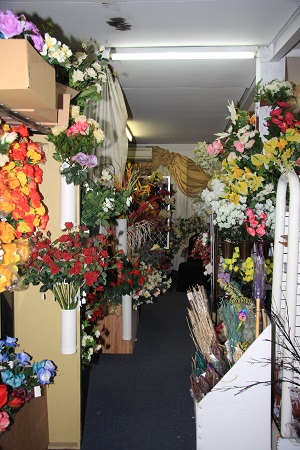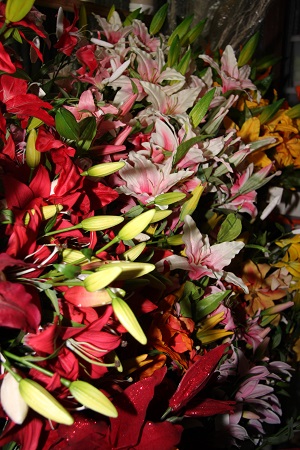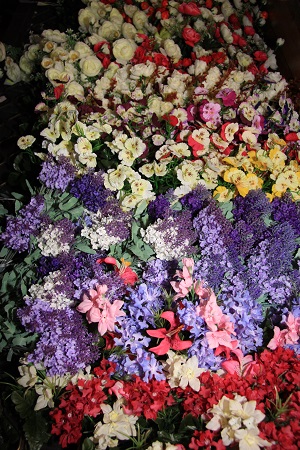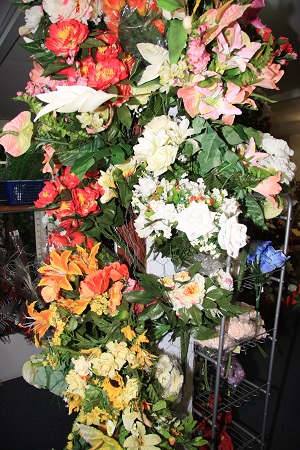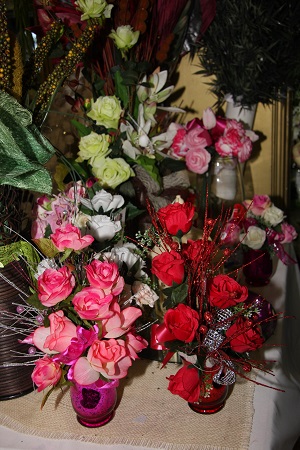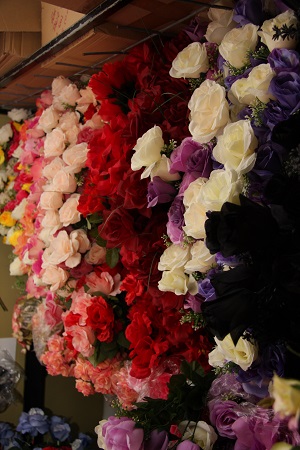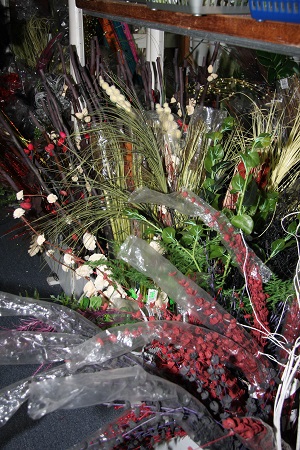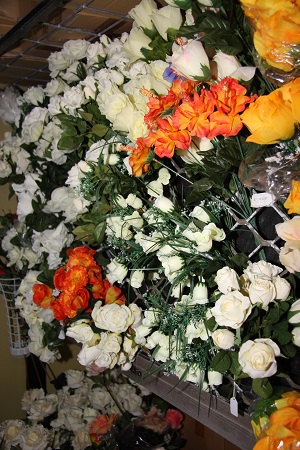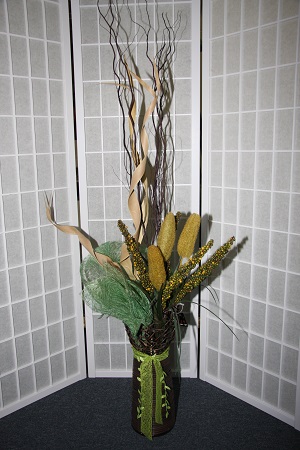 CANDLES - We stock an extensive range of taper, floating, pillar, votive, tealight, LED candles, birthday and tealight candles. We can personalise candles for you and we also sell and hire decorative stands for the candle sets.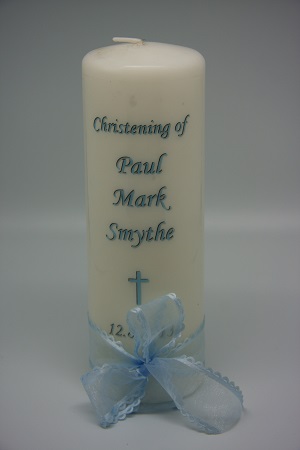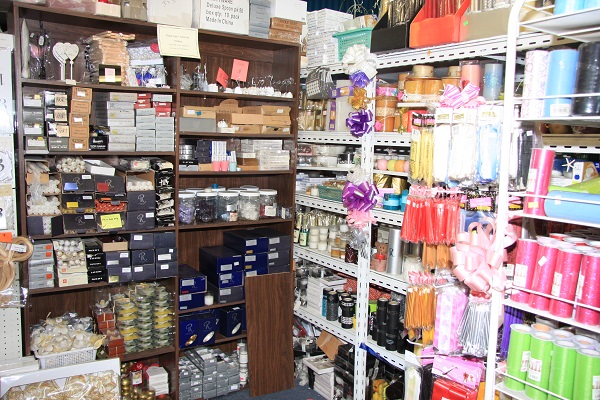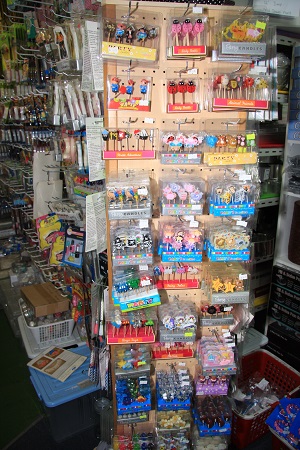 D.I.Y. Costumes is now located back at the main store at 140 Wood Street. We stock both costumes and costume acessories for SALE and limited HIRE. As part of the move we currently have a large number of our ex-hire costumes on sale, come in store to check them out!
COSTUMES FOR SALE
WOMEN'S COSTUMES FOR SALE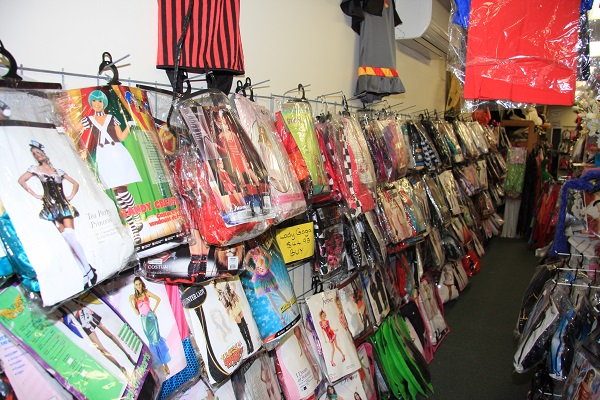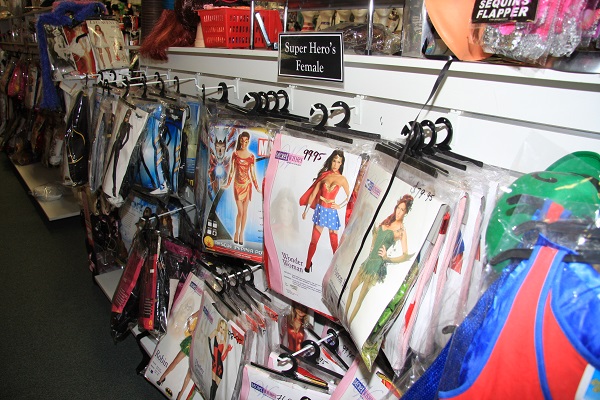 MEN'S COSTUMES FOR SALE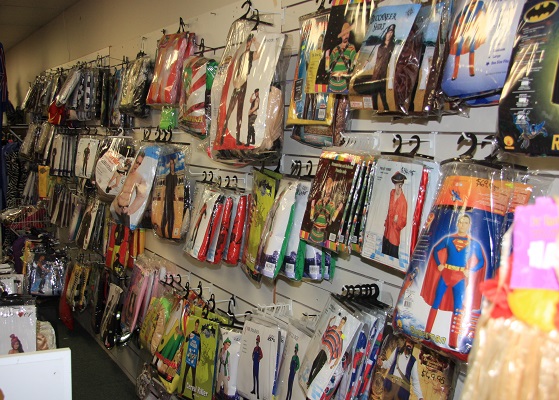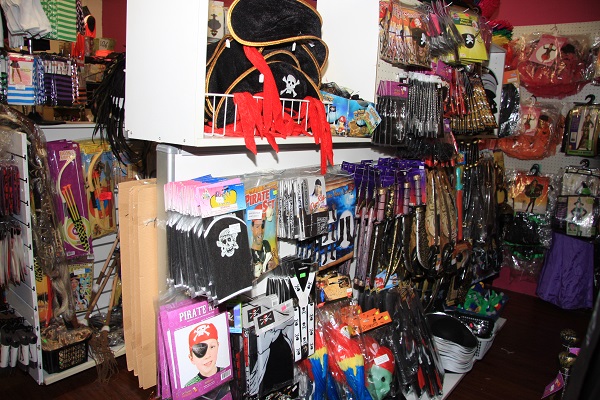 PLUS SIZE COSTUMES FOR SALE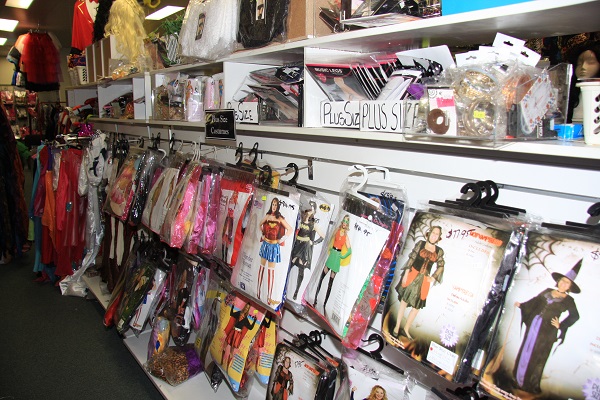 CHILDREN'S COSTUMES FOR SALE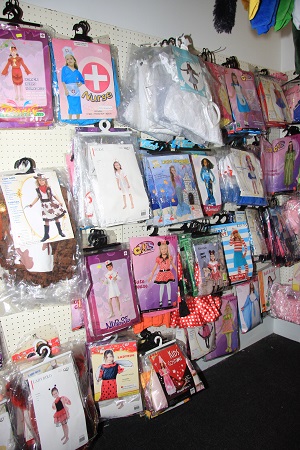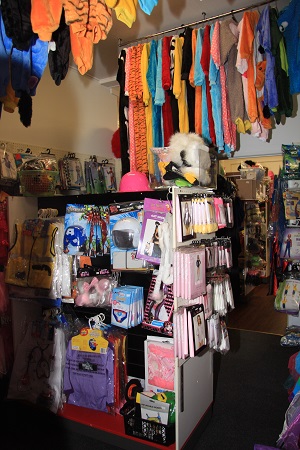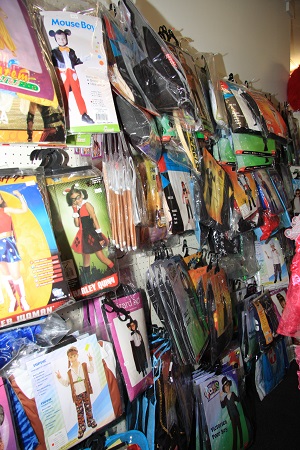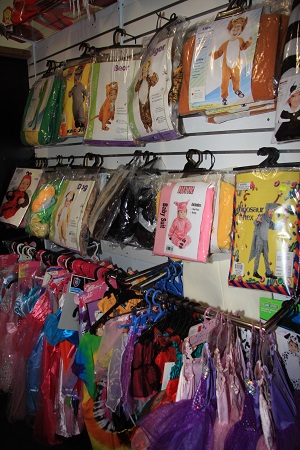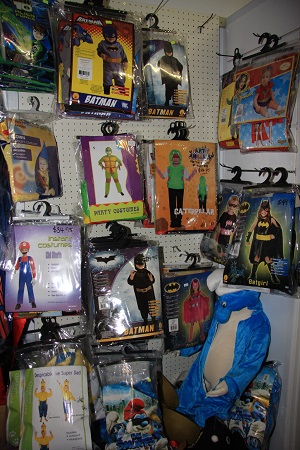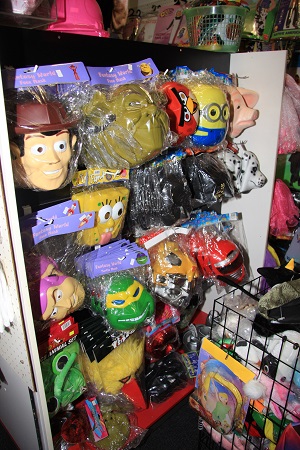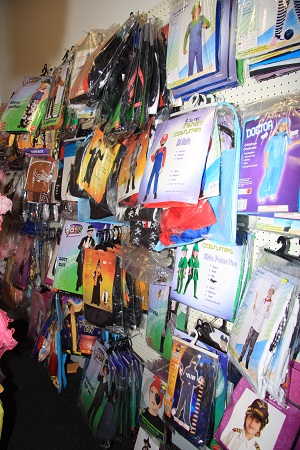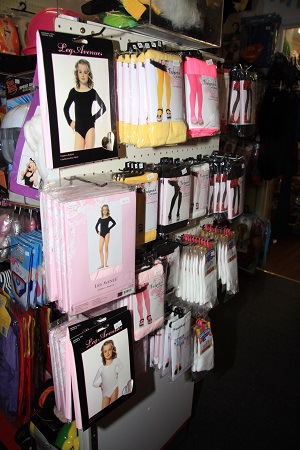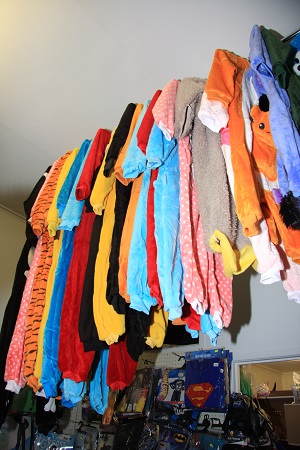 THEMED SECTIONS - COSTUMES & ACCESSORIES FOR SALE
1920's RAZZLE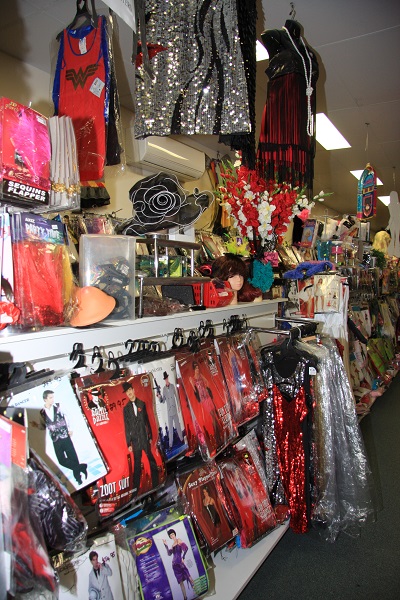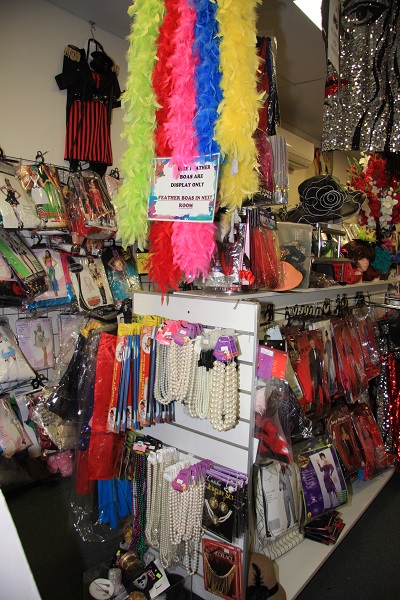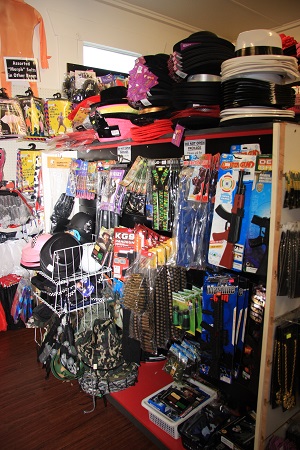 1950's ROCK & ROLL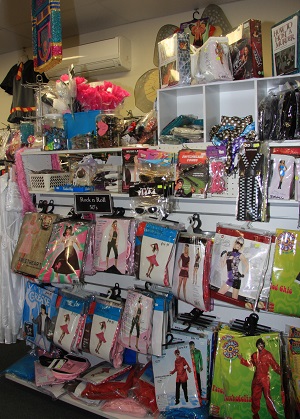 1960's & 1970's RETRO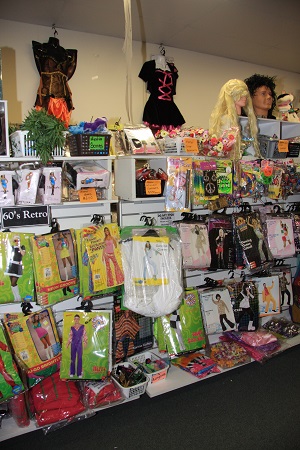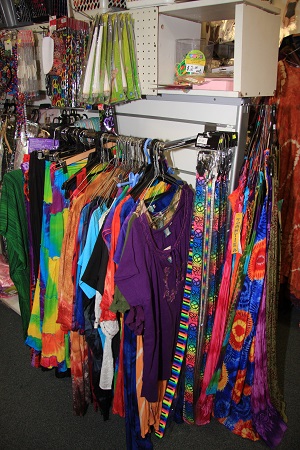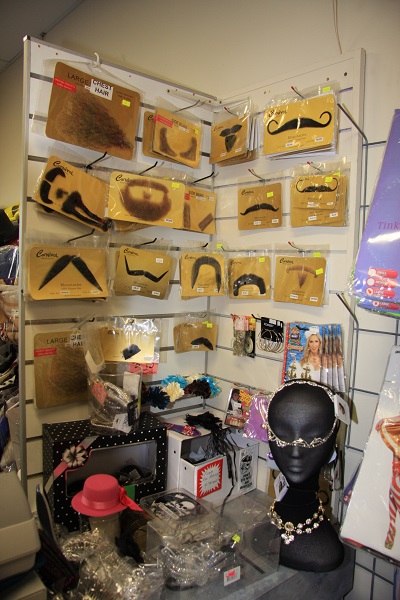 1980's POP & PUNK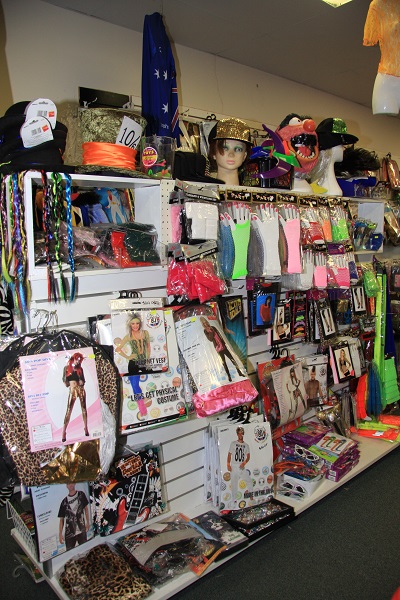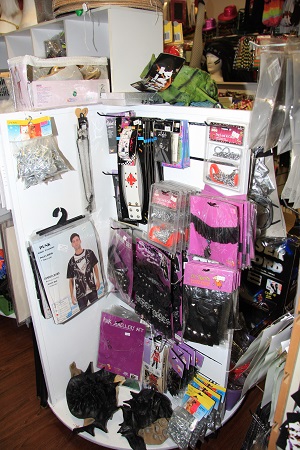 ALIEN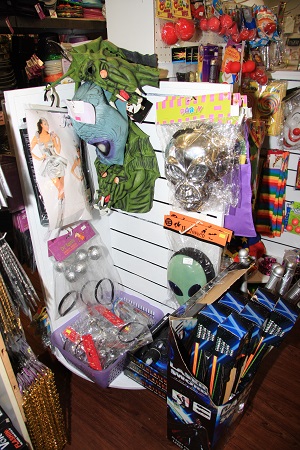 BURLESQUE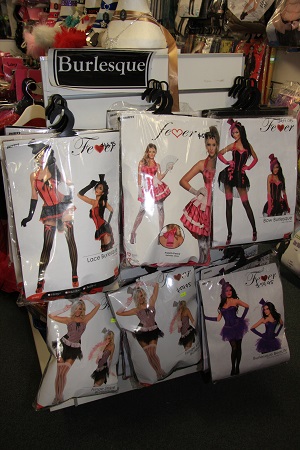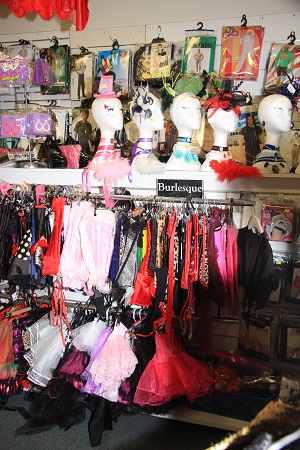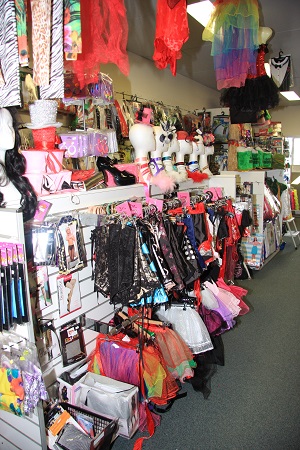 COMEDY & CLOWNS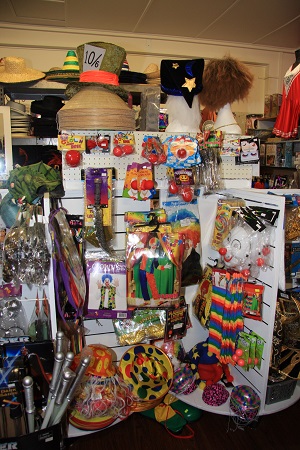 COWBOYS & INDIANS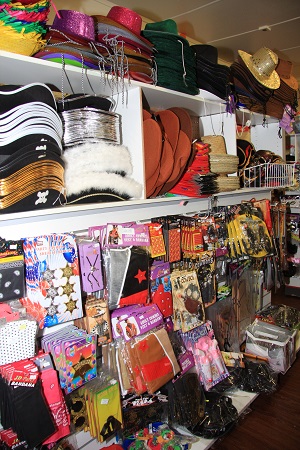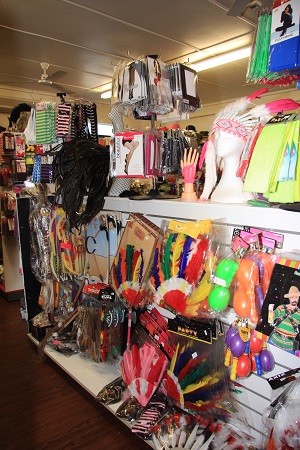 FAIRY, PRINCESS, BALLERINA & ANGELS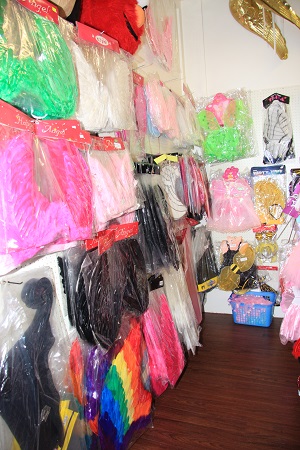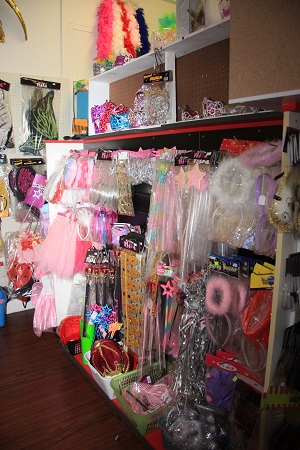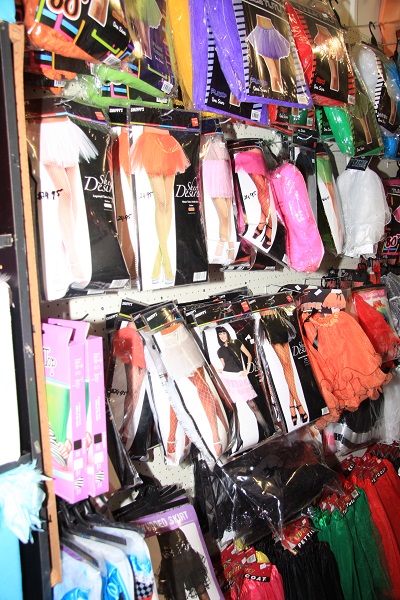 GRECIAN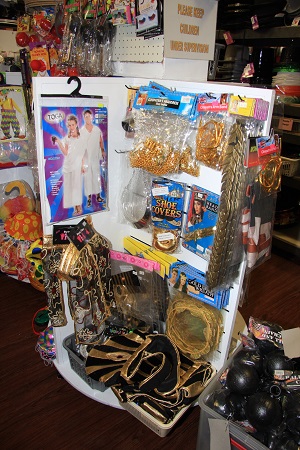 HALLOWEEN & BLACK FRIDAY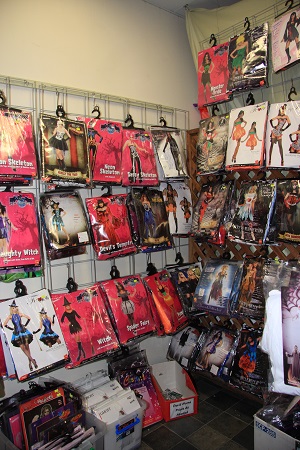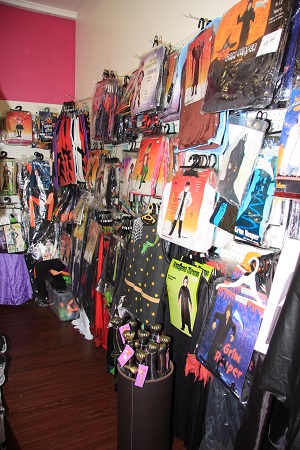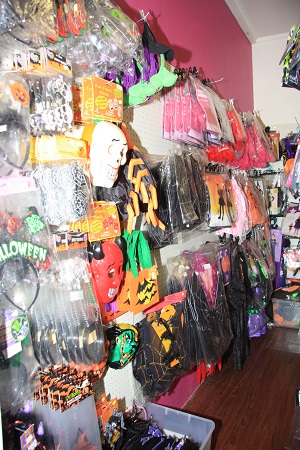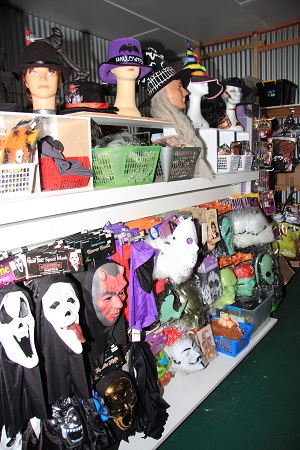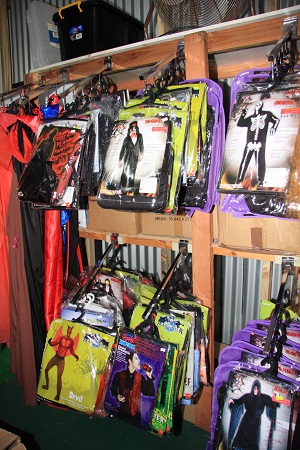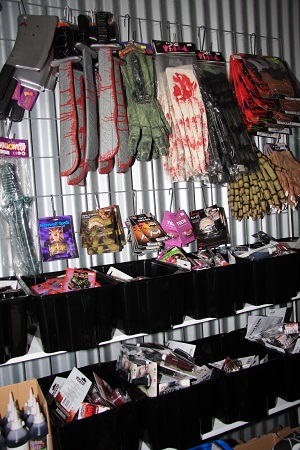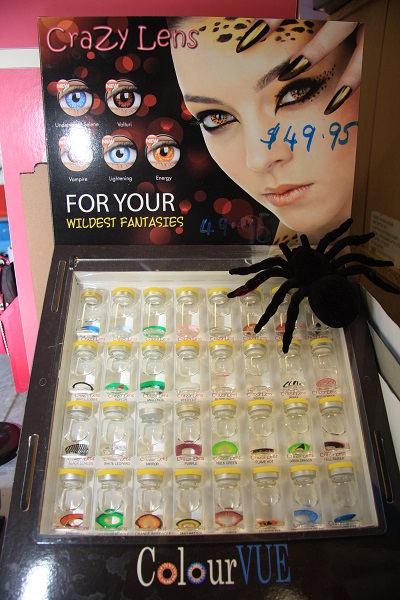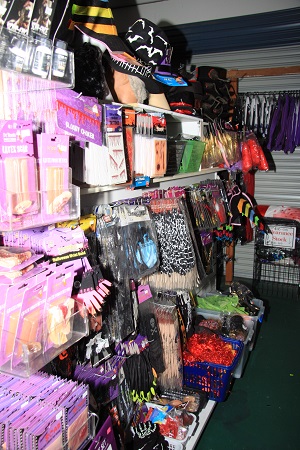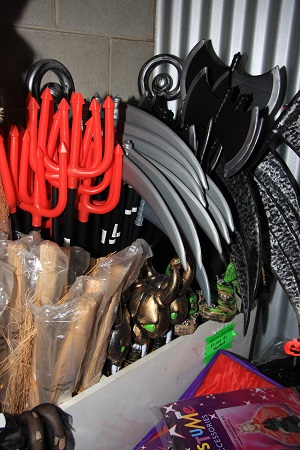 HAWAIIAN LUAU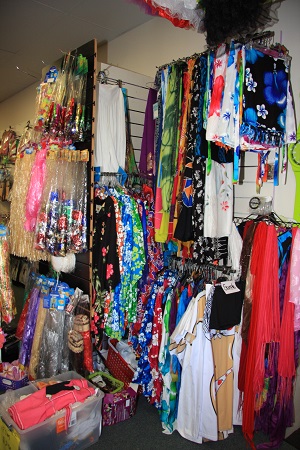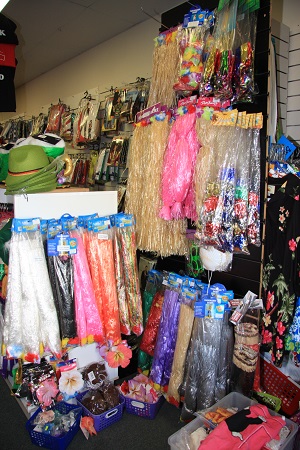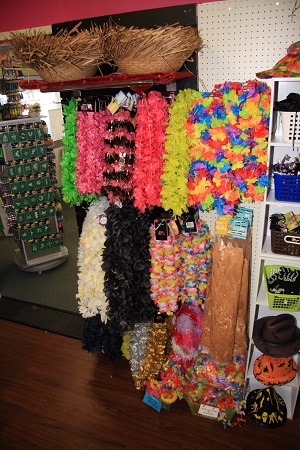 JUNGLE, PREHISTORIC & WARRIOR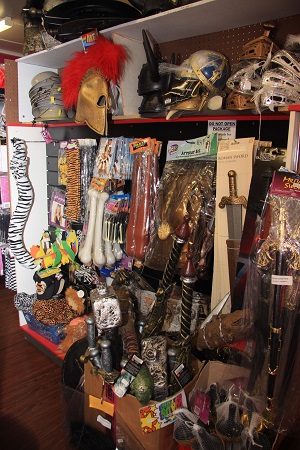 MEDICAL (NURSES & DOCTORS)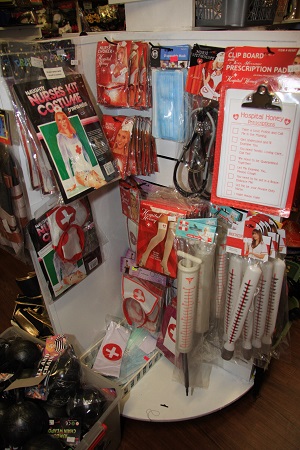 NINJA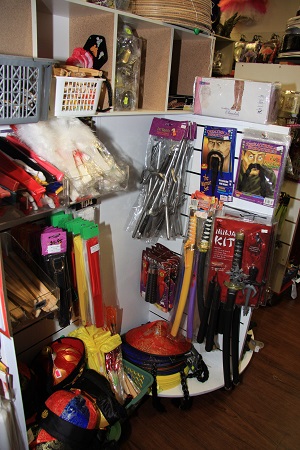 OKTOBERFEST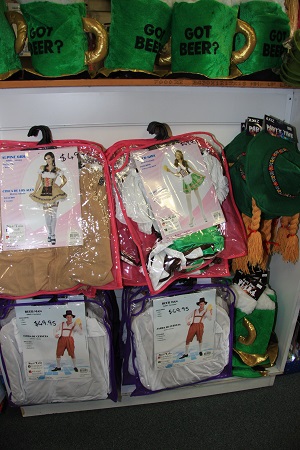 PIMP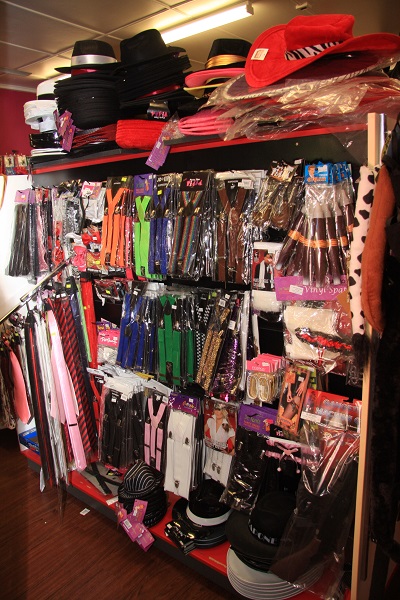 PIRATE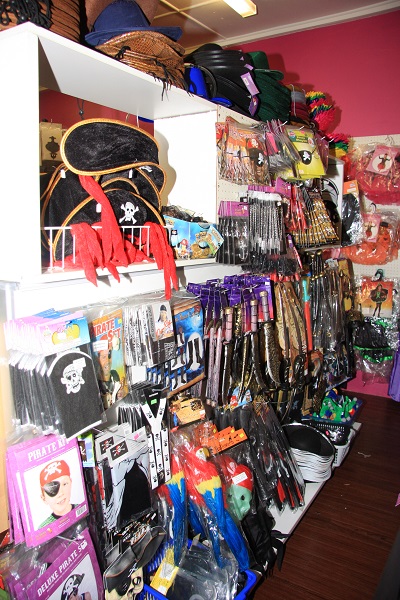 POLICE, SOLDIERS & ROBBERS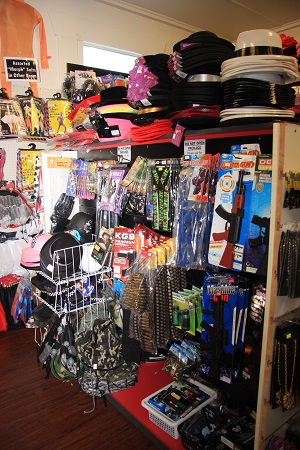 SUPERHEROES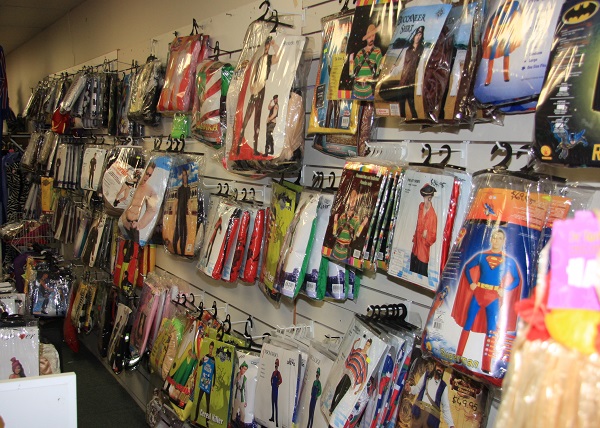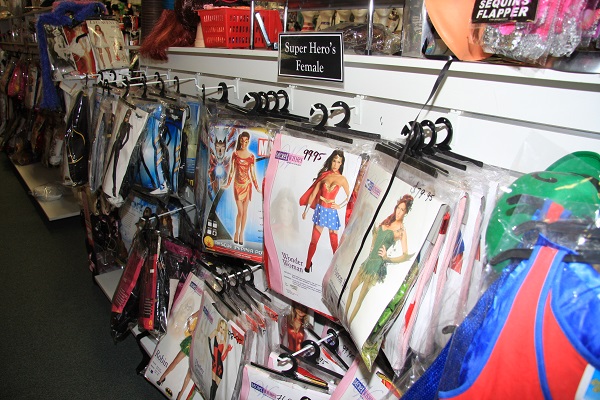 WHERE'S WALLY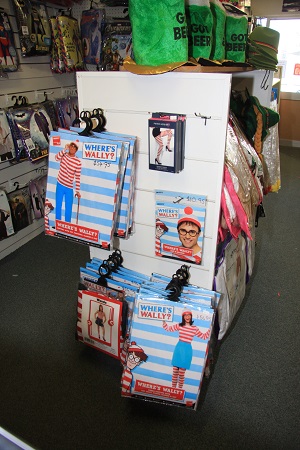 ACCESSORIES FOR SALE
HATS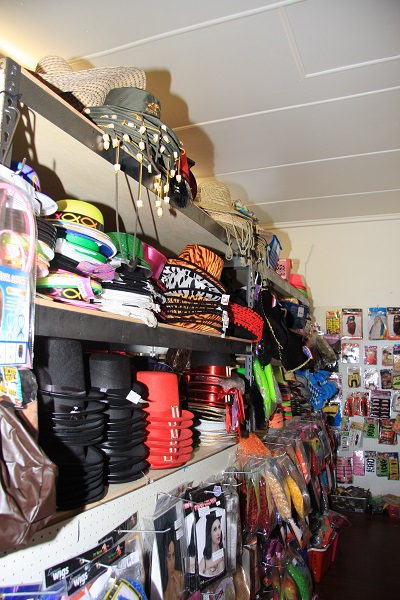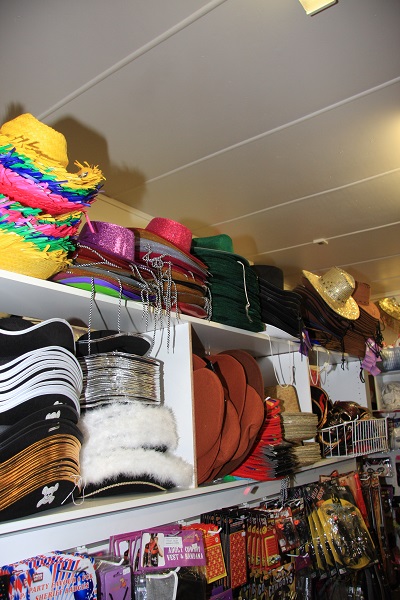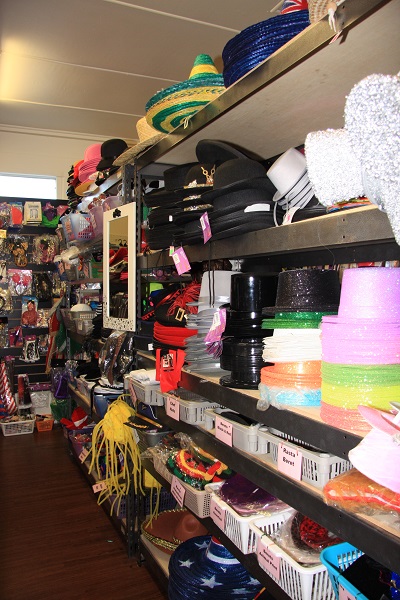 MASKS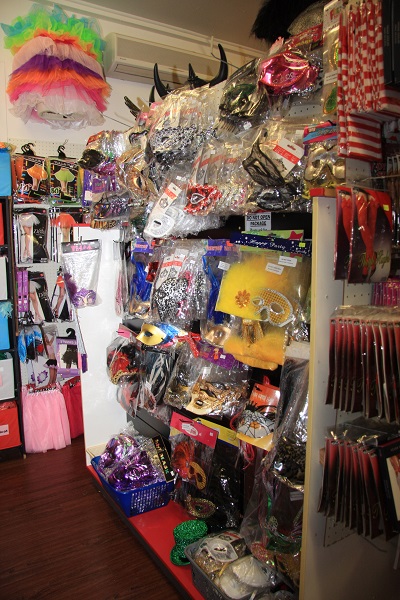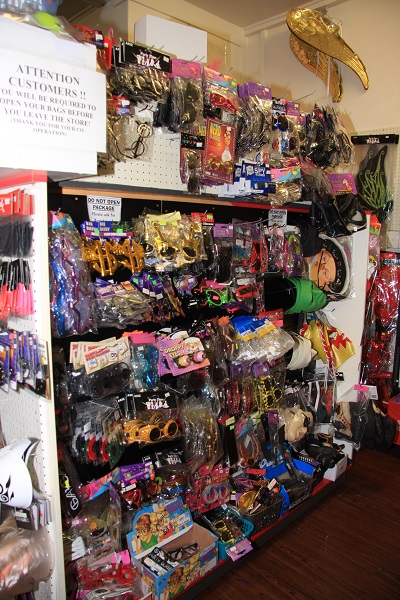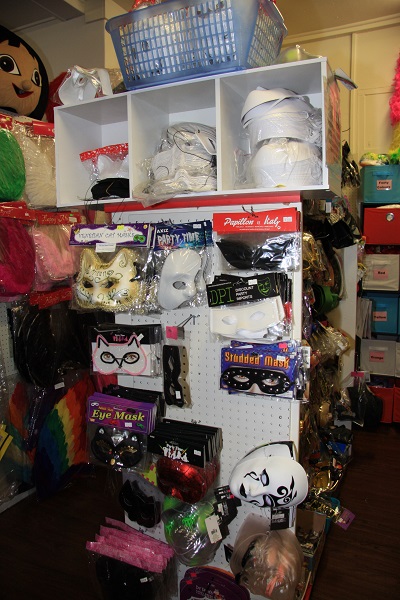 WIGS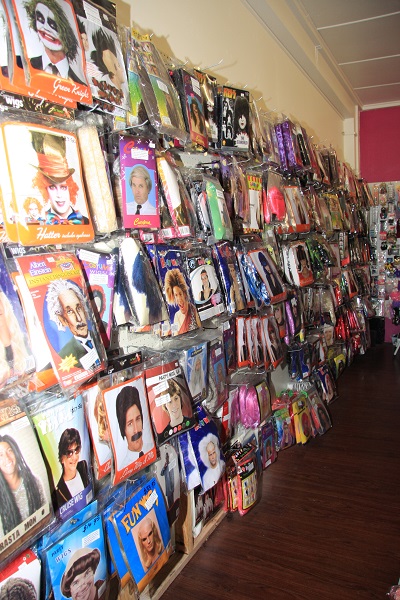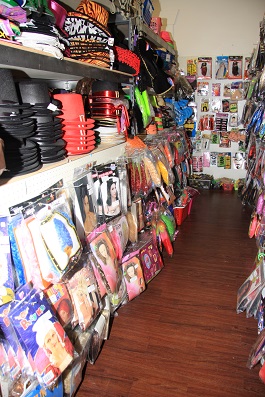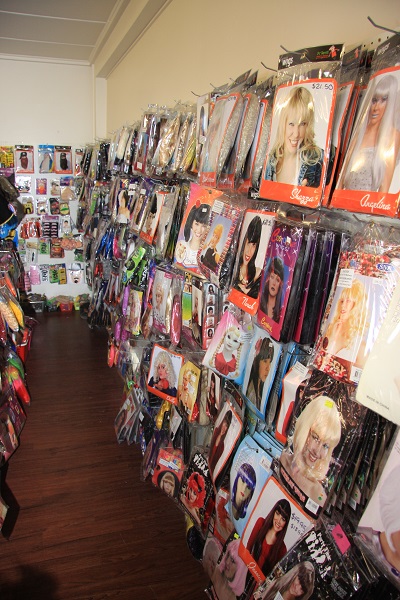 FACIAL HAIR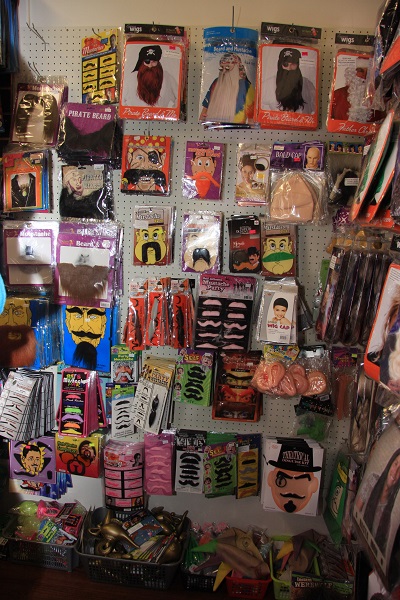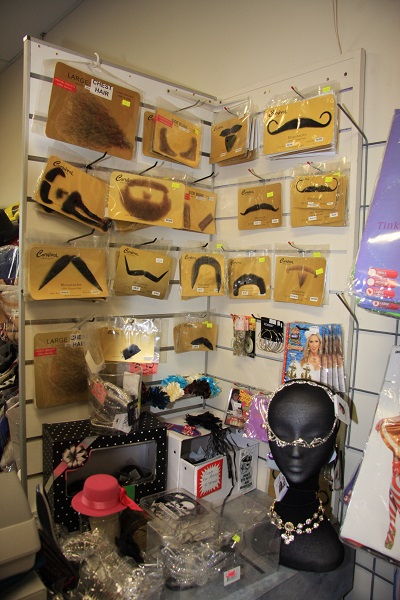 NOVELTY CONTACT LENSES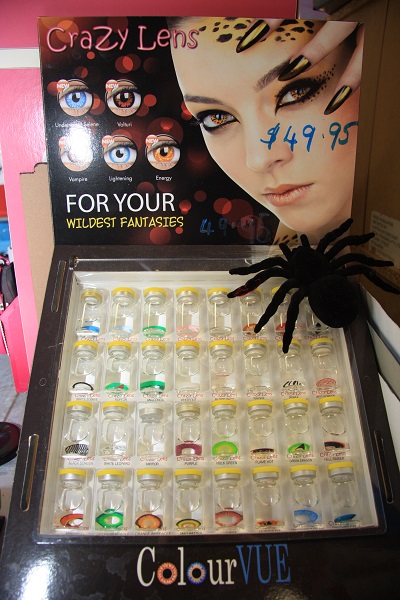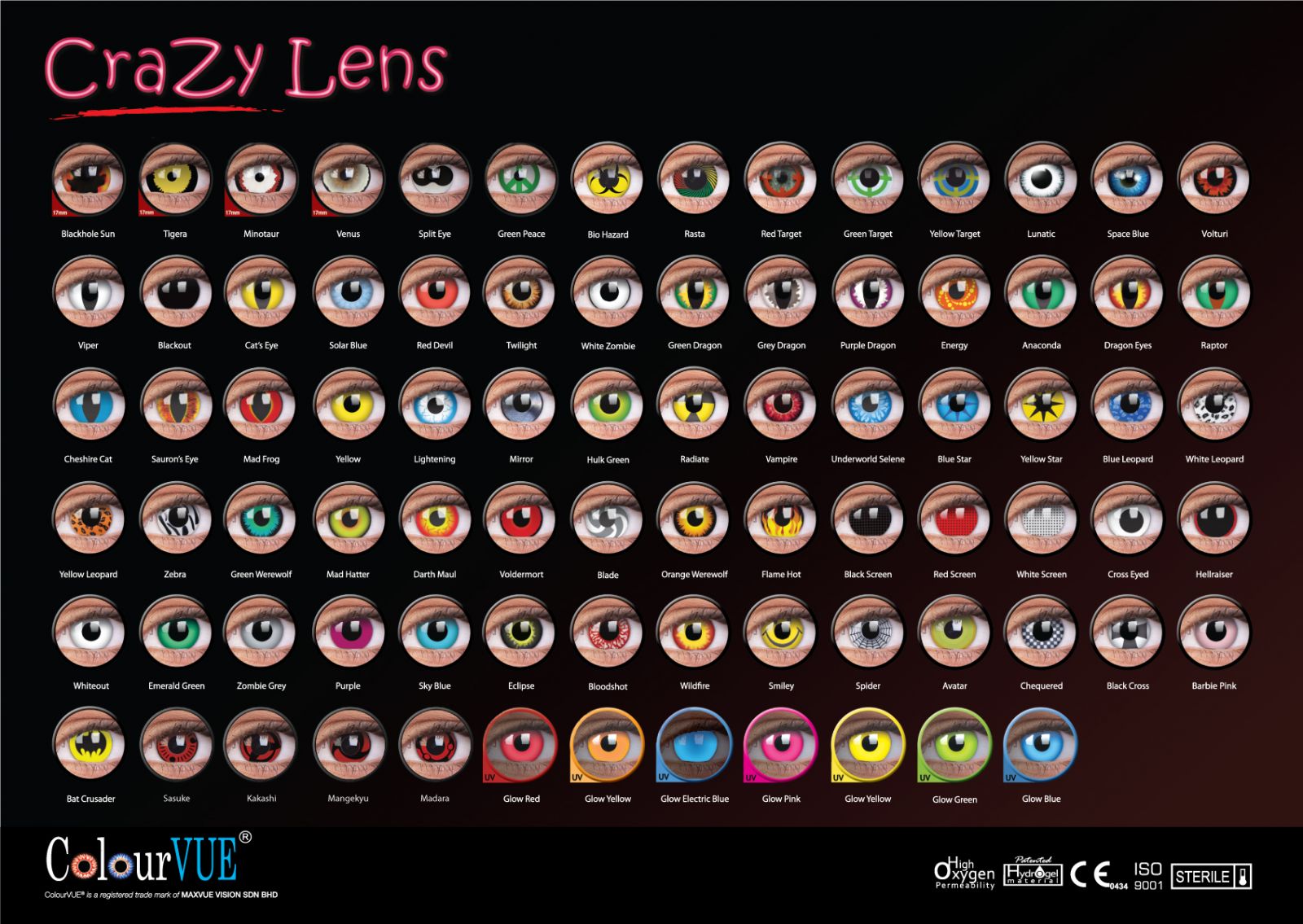 FAKE EYELASHES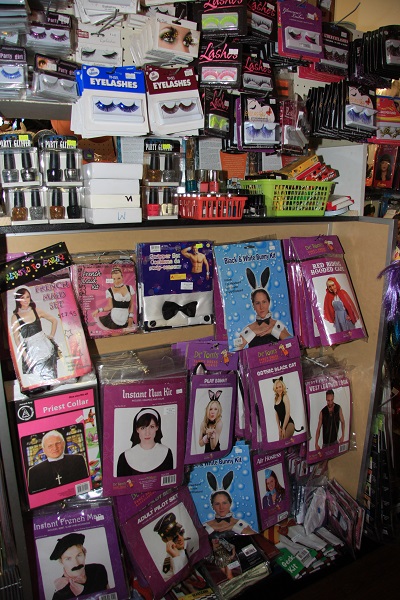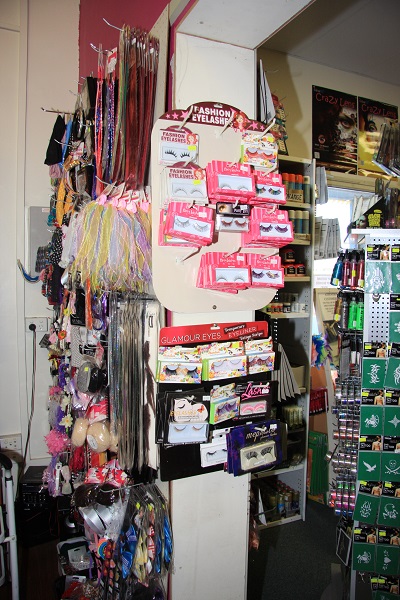 FAKE TATTOOS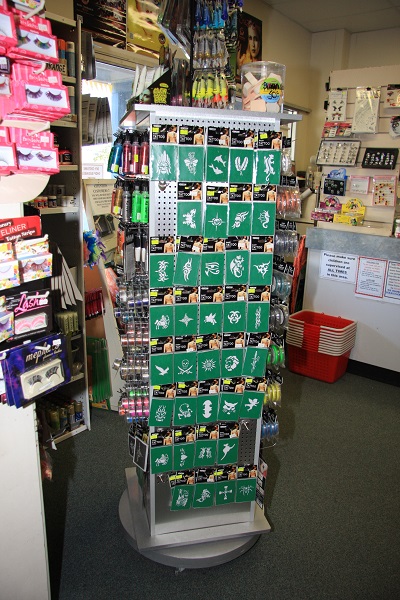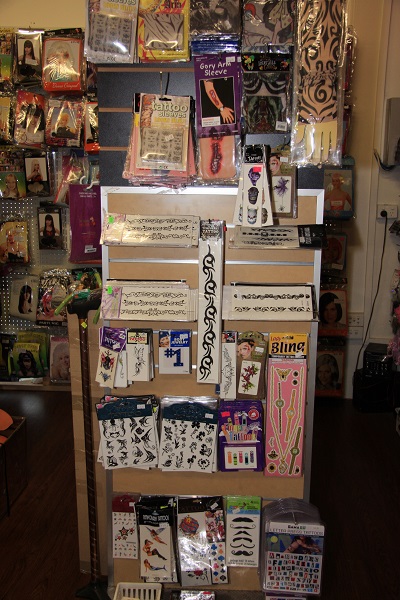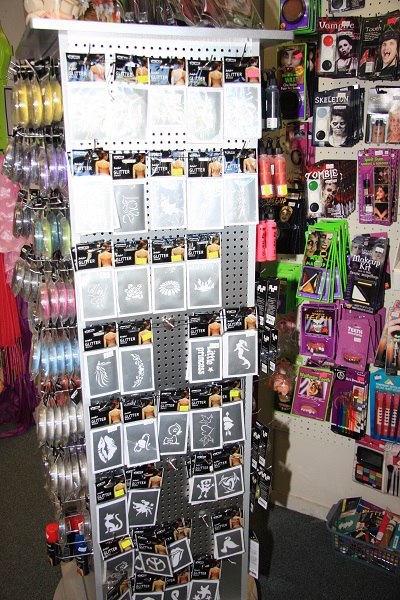 FACE PAINT & MAKE-UP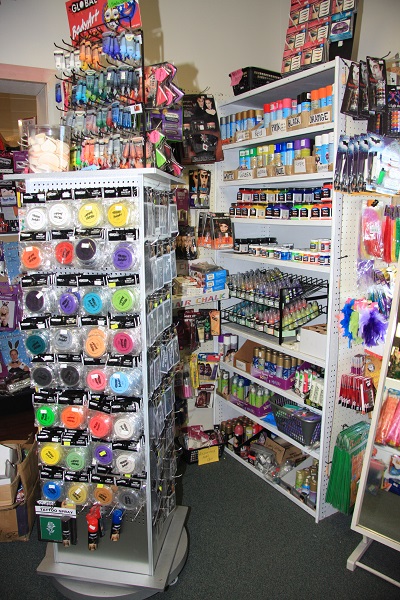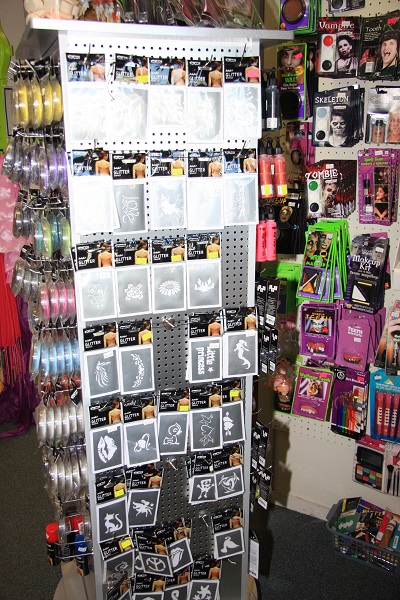 GLOVES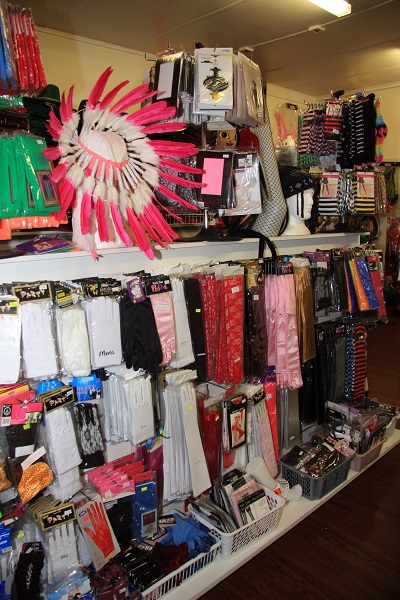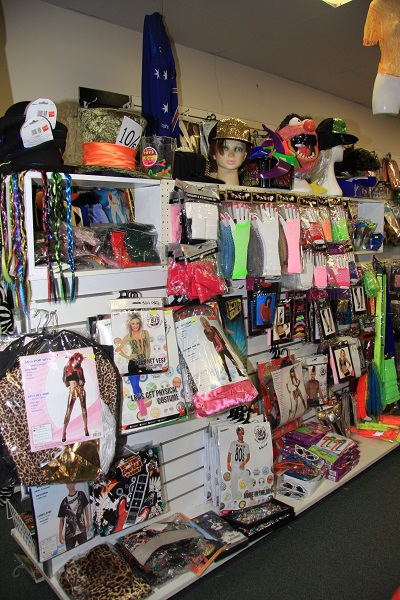 TIGHTS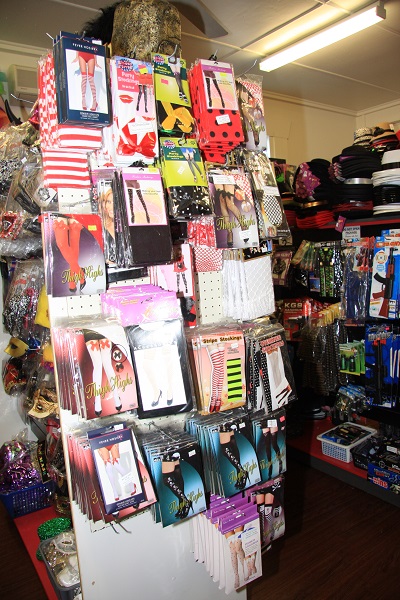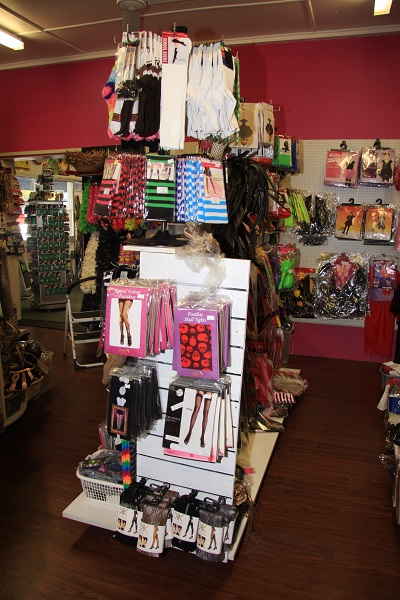 SUSPENDERS & TIES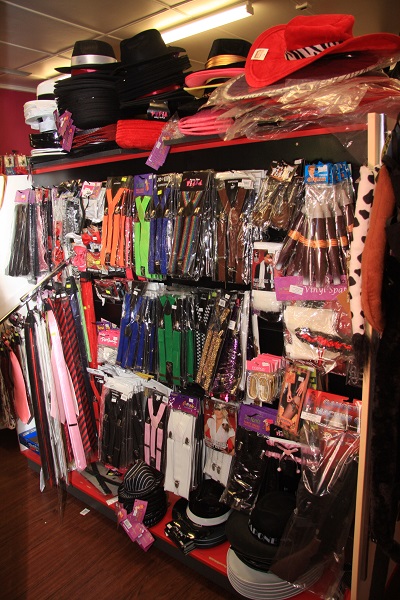 TUTUS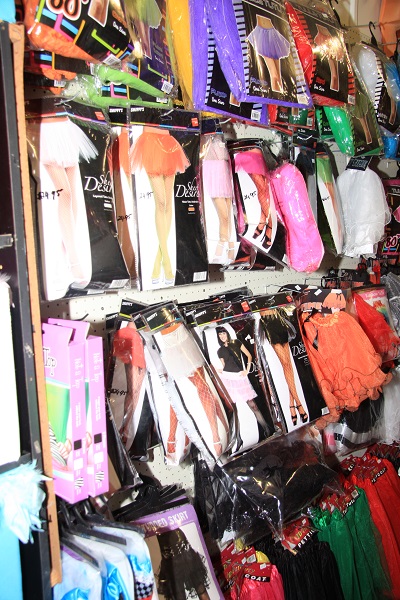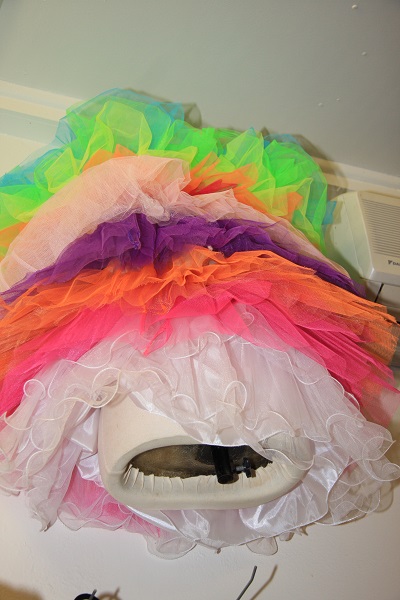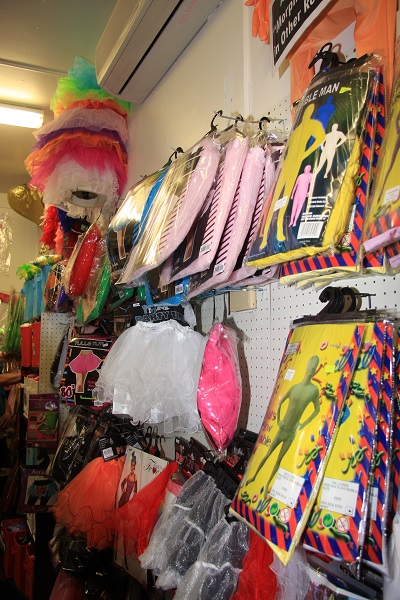 POM POMS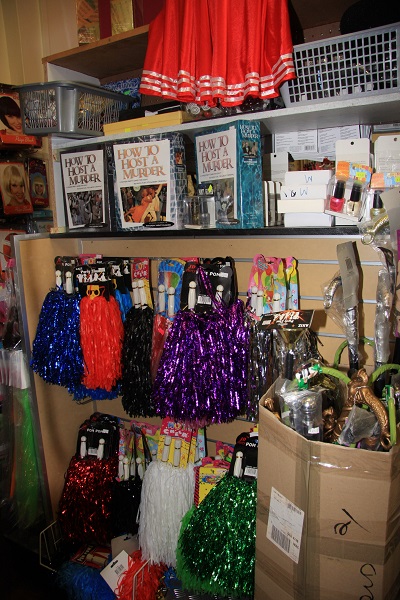 FEATHER BOAS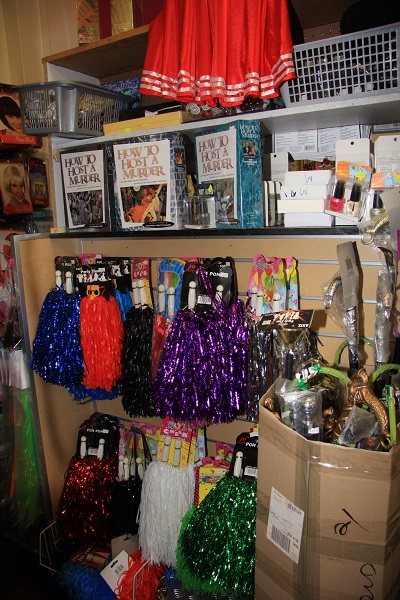 FLOWER LEIS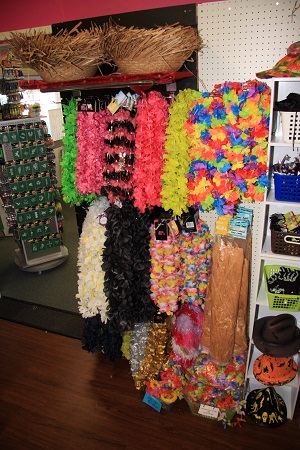 HAIR ACCESSORIES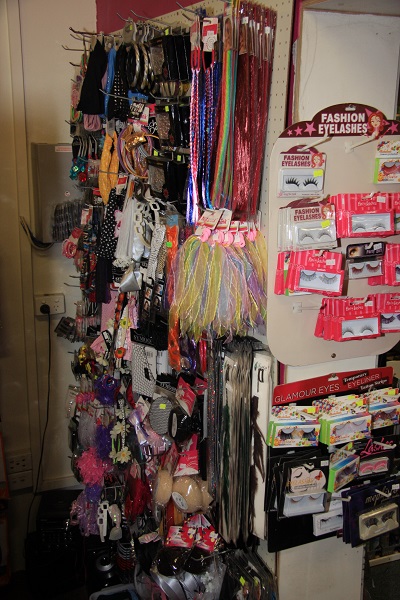 COSTUME JEWELLERY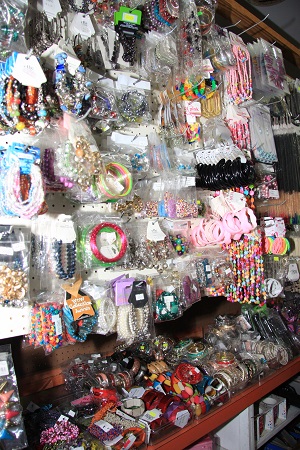 FASCINATORS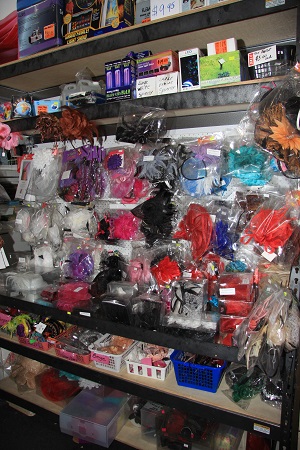 COSTUMES FOR HIRE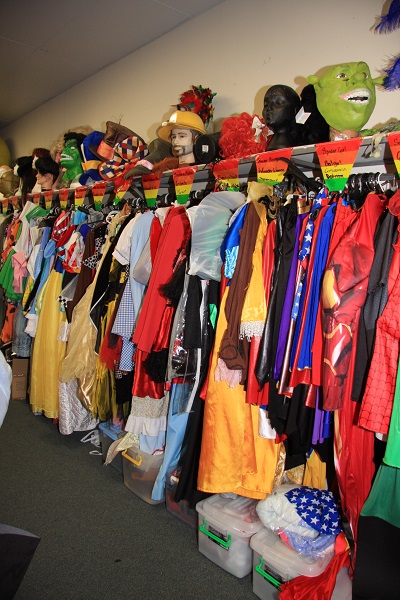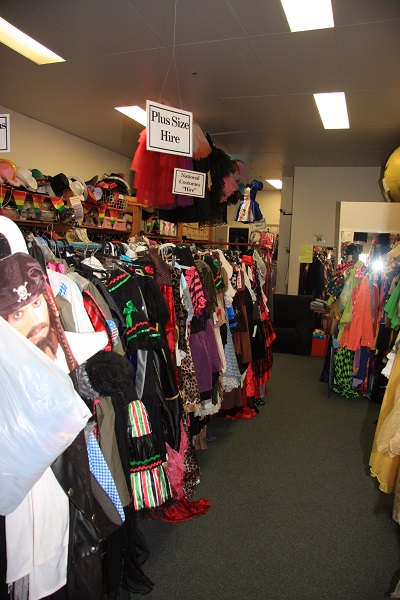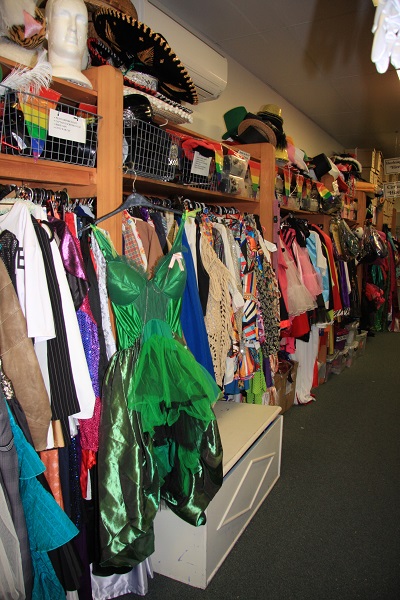 If you are chasing something in particular, please call us on 4953 4966 or 4951 2341, email us at diyparty@hotmail.com or come in and visit us in store at 140 Wood Street, Mackay.
---